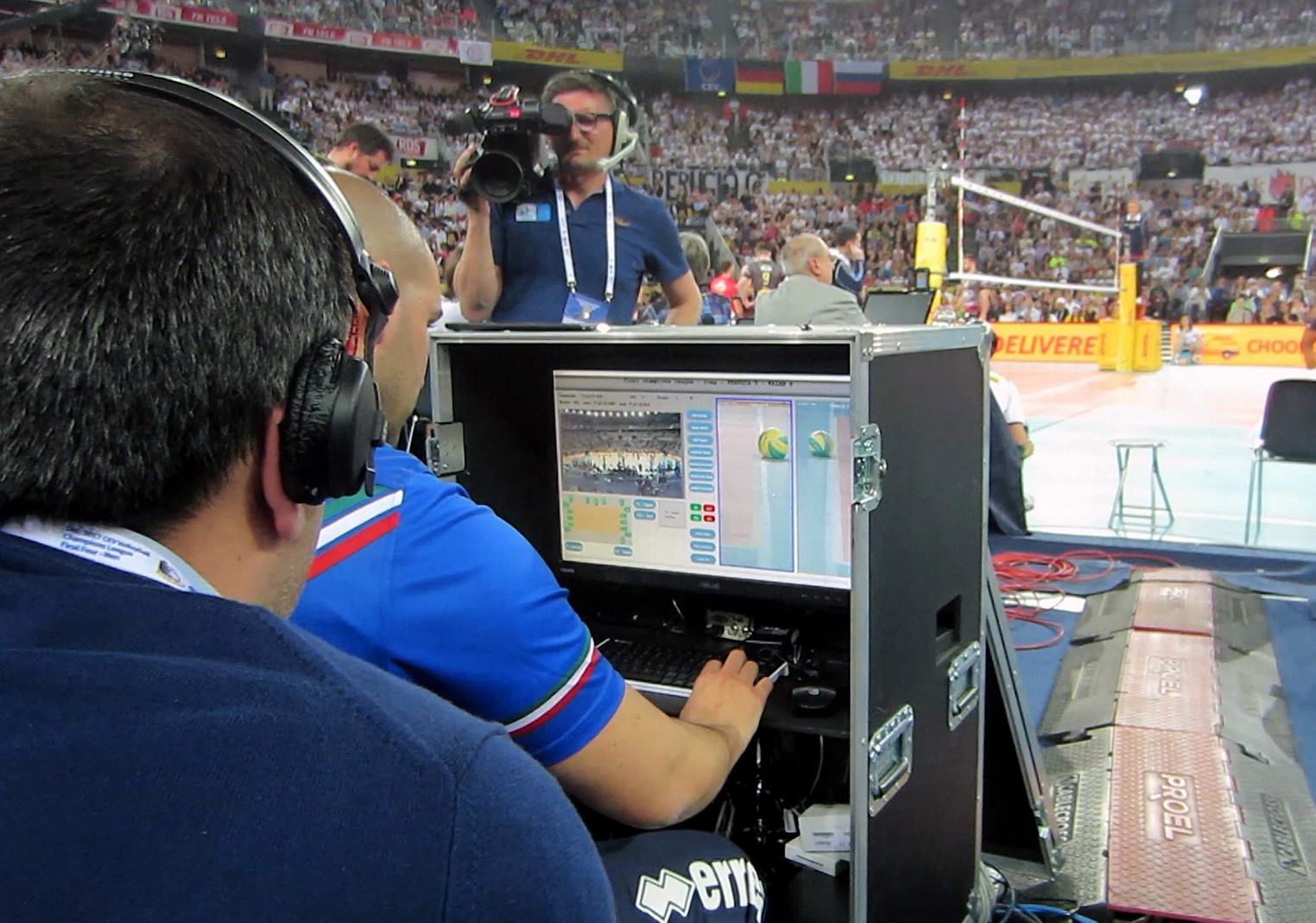 Over the past decade, in-game technology has helped transform modern sport. Rights-holders of all sizes and across multiple sports have invested in cutting-edge solutions to improve their competitions across a number of key areas. Software is readily available to inform in-game strategy, track player performance and enhance fan experiences in and out of the stadium.
However, as the use of these technologies grows, the need to strike the right balance between their usage and the raw experience of sporting action has come under the spotlight. This is particularly true for officiating technology designed to improve the accuracy of split-second decisions.
At the highest level of professional sport, the price paid by teams and athletes when refereeing and umpiring mistakes go against them meant it was inevitable that technology would be introduced. These innovations go hand-in-hand with increased dependency, with fans across rugby, cricket and most recently football growing frustrated by officials' excessive use of the systems, believing that they slow down the action and hinder the in-game experience.
In-game technology should be like the referees operating it: a supporting act to the main event. Helpful, but never the headline.
This has been far from true in football where the recent introduction of Video Assistant Referees to English cup competitions has attracted scathing reviews from critics. Although it hasn't deterred the system being introduced for this year's Fifa World Cup, this criticism has dominated the aftermath to several high-profile fixtures including Liverpool's FA Cup fourth-round loss to West Bromwich Albion.
VAR technology was relied upon three times in the first half alone, including a near four-minute delay between Liverpool's Mohamed Salah being fouled and referee Craig Pawson awarding a penalty.
Sport is one of very few forms of entertainment which is truly consumed in real-time and the technology used in and around the game must support, not hinder, this fact.
VideoCheck
One sport where rights-holders have managed to strike the right balance is volleyball. Acting with a fraction of the resources of their counterparts in other sports, volleyball leagues and federations across the world have invested in state-of-the-art technology that both ensures the accuracy of umpire decisions and enhances the live fan experience.
Enter VideoCheck, the leading solution in world volleyball for detecting fouls and line calls. Developed in partnership with the Italian Lega Pallavolo Serie A by Data Project, the global leader in volleyball technology and part of Genius Sports, VideoCheck is relied upon by leagues and federations all over the world.
Unlike similar systems in volleyball, tennis and cricket which are based on virtual renders or dependent on broadcast cameras, VideoCheck operates in complete autonomy and for the sole purpose of reviewing decisions. Using slow-motion replays with up to 180 frames per second, rights-holders can provide their referees and officials with 14, 17 or 19 cameras positioned around the court, verifying everything from service line faults to net touches.
For fans, the system's ease of integration helps augment both the in-stadium and broadcasting experience. This makes it possible to integrate both video referrals and slow-motion replays into scoreboards, in-stadium screens and TV broadcast. Rights-holders can also use this unique engagement opportunity where everyone in and out of the stadium is fixated on the screens to create lucrative sponsorship opportunities.
Last year, VideoCheck was successfully used across the majority of international events and competitions, including the CEV Champions League Final Four.
"From the beginning, we were focused on creating a simple machine, which could be operated by a referee without proof informatics or video knowledge", said Fabrizio Rossini, vice-president of Lega Pallavolo Serie A and project manager of VideoCheck since its first prototype in 2012.
"It had to be affordable, easily transported in a wheeled flight-case, and with a simple broadcast interface to display the real output of the cameras both to TV spectators and live audiences through giant screens at the venues. With Data Project we succeeded in creating a perfect mix of those ideas. The final result is a masterpiece of technology for sport, I'm very proud of it."
Sports can often be unwilling to look beyond their own when implementing new ideas. However, when it comes to using technology, sports operating on smaller budgets are often the most innovative and in terms of in-game officiating, volleyball is leading the way.
This article was first published in SportBusiness.