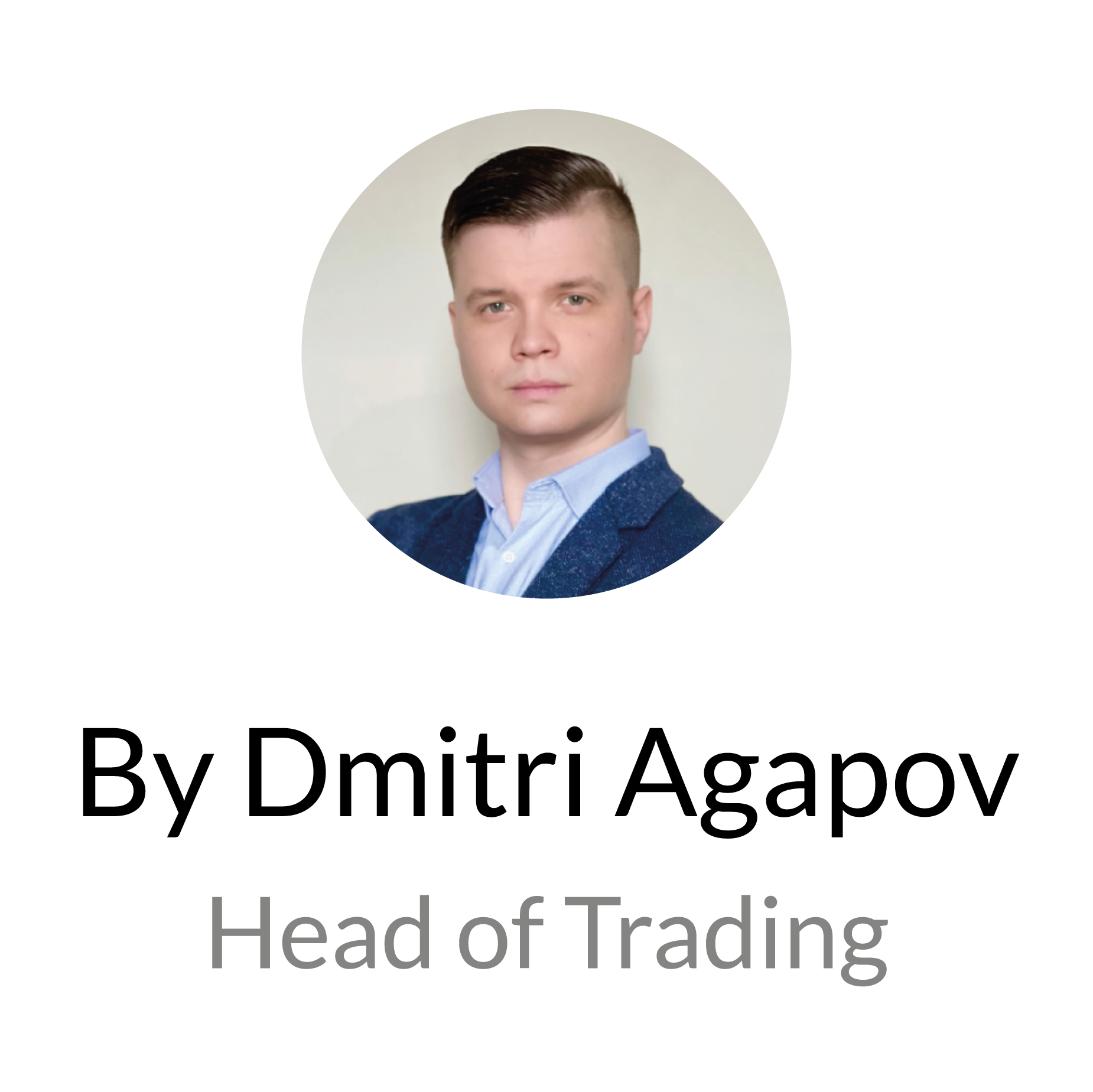 Dmitri Agapov
is Head of Trading at Betgenius. He has over 10 years' sportsbook trading experience, managing fixtures and markets for hundreds of operators around-the-world. In his current role, Dmitri leads Betgenius' global sportsbook trading operation.
There is plenty of exciting live sport starting over the next three months, from the UEFA European Championship to CONMEBOL's Copa America and the new MLB season.
For trading teams, making the most of this busy period requires early preparation. Factoring new rules and trends into your pricing strategy and modelling well in advance will leave your sportsbook in an extremely strong position.
There are a number of key areas to take note of, expand each section below to view:
UEFA Euros & Copa America
Look to penalties and stoppage time for uptime growth
The 2018 World Cup saw a noticeable spike in the number of penalties awarded compared to previous major international tournaments, mainly due to VAR.
0.45 penalties were given per game – almost double the 0.24 at Euro 2016 – with 27% awarded via on-field referees after checking the pitchside monitor. Instantly recalculating prices, rather than suspending markets, for pens and goals is proven to grow live uptime by 3% to 4% per match.
It's one of the most powerful ways an operator can grow turnover by improving the in-play betting experience for its customers this summer; these moments are where odds swing and punters form new opinions.
Traders must also be mindful of how VAR affects stoppage time. At the last World Cup, an average of nearly seven  minutes were added per game (across both halves).
Now, we are able to account for expected added time in our live trading model, aiding high market-availability late on in both halves.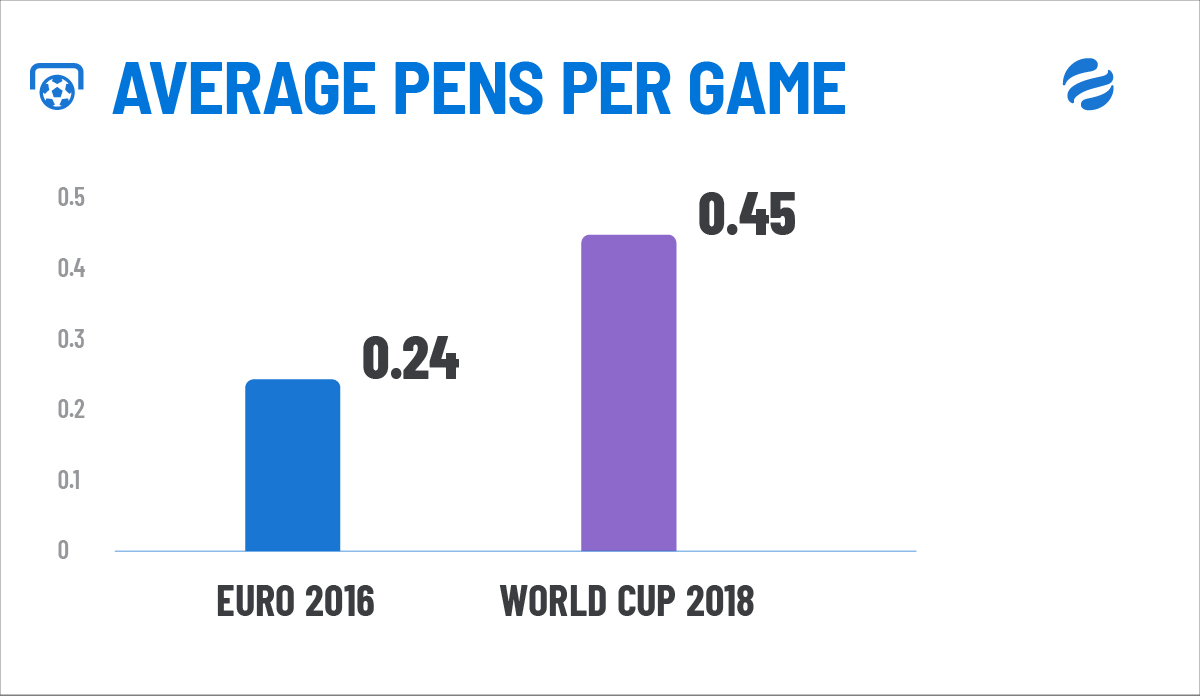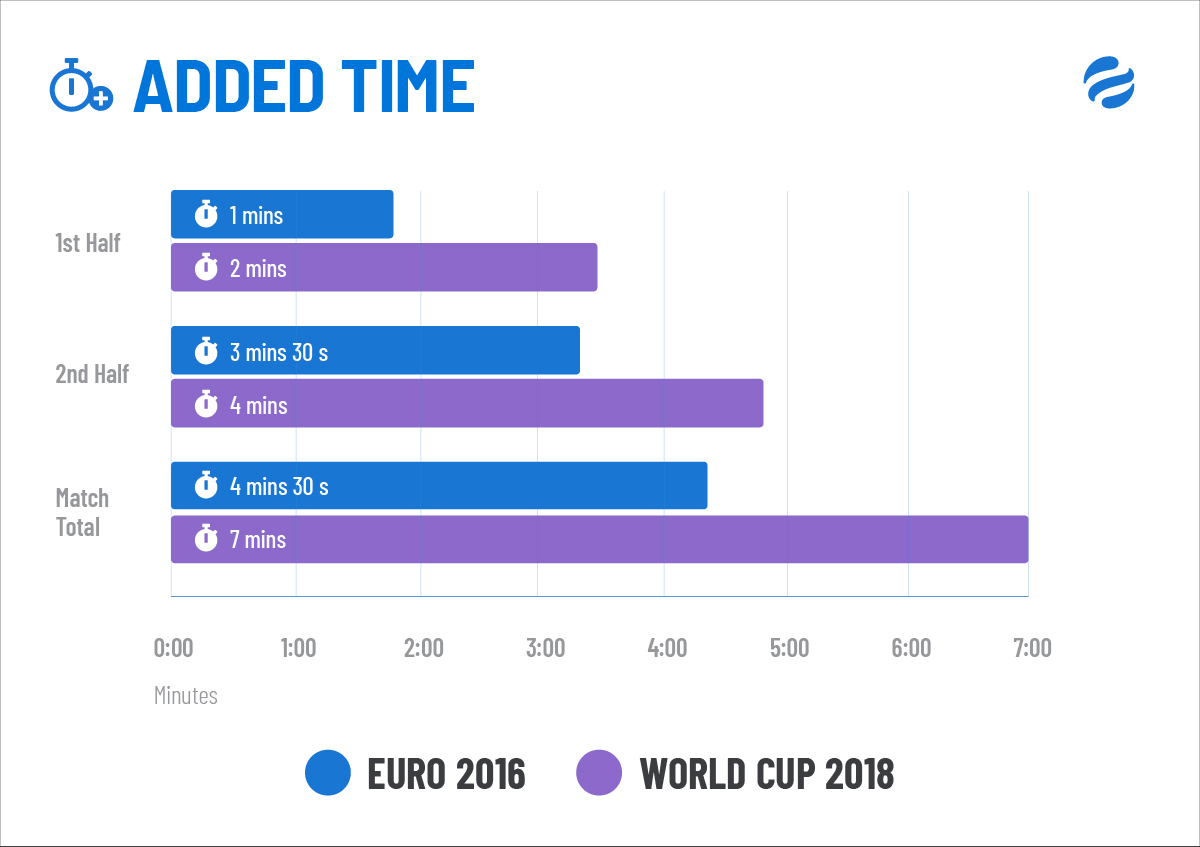 MLB
Understanding the impact of COVID rule changes
The 2021 MLB season will retain the seven-inning doubleheader format that was introduced last year. We estimate this will affect between 10% and 15% of matches.
Naturally, shorter games lead to lower total run lines and slightly closer moneyline prices, as the chance of an upset increases. So long as the tweaked format is factored into your modelling, trading live matches should remain unaffected.
The extra-inning rule with a runner on second base is also continuing this season. Leagues around-the-world are adopting unique variations of this rule but with good preparation, there will be zero impact on uptimes and margins.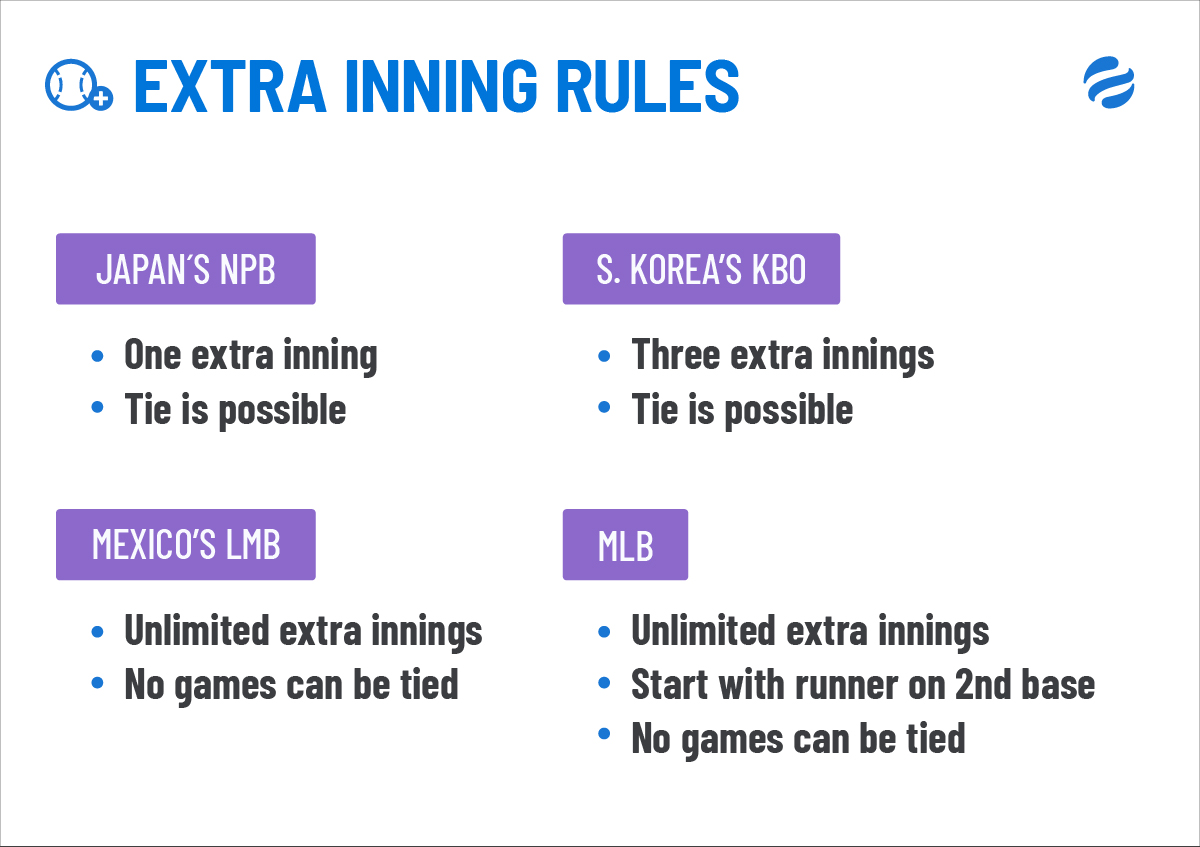 Esports
Watch the "Comeback Factor" as LAN events return
Pro esports tournaments for games like DOTA 2 are set to return to LAN-based formats in the coming months. For many of our European sportsbook customers, these events are major revenue drivers.
When trading Multiplayer Online Battle Arena (MOBA) titles, it's important to recognise what we call the "comeback factor". DOTA 2 and League of Legends are extremely fast-moving – a good action, skill or move can send a 1.30 Map Winner favourite out to 2.50 in an instant.
Trading profitably in this climate requires an ability to read gameplay and strong knowledge of each game's inner workings.
I'd also watch out for how live commentary drives betting action. When popular events are streamed via Twitch, gameplay analysis often influences where money is bet. It's an interesting trend that can cause price changes.