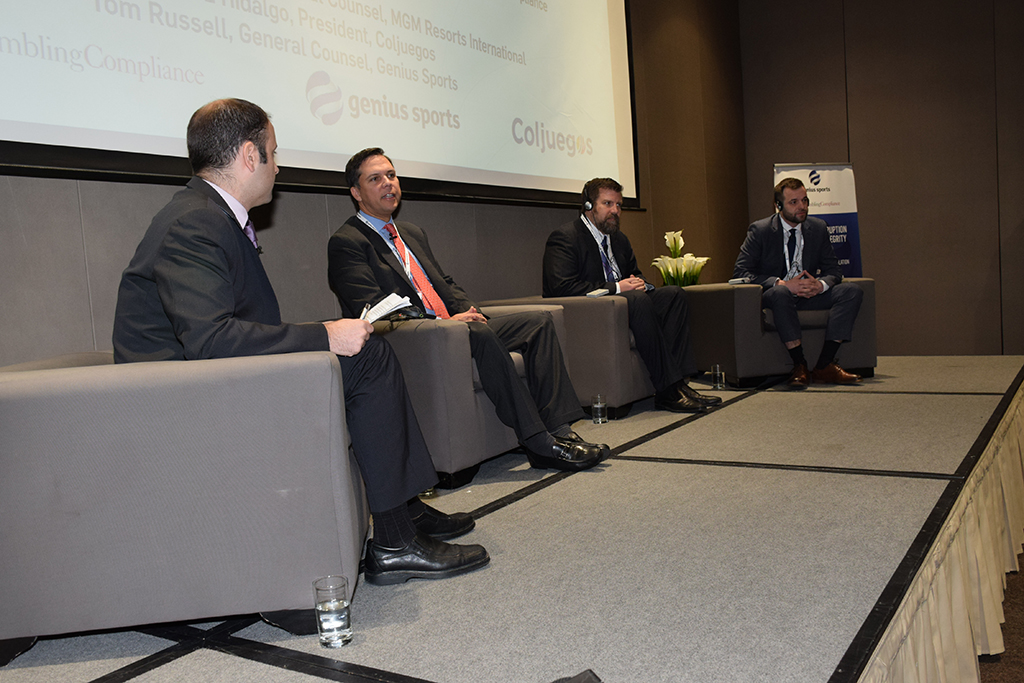 As Colombia rapidly becomes the benchmark for regulatory change throughout Latin America, experts from the world of sport, government, industry and sports betting gathered at the Chamber of Commerce in Bogotá, Colombia to discuss the role that sports integrity plays in a legal, regulated sports betting market.
Coljuegos, the Colombian Gambling Regulator, has recently implemented a series of measures to create a legal, regulated online sports betting market, raising questions around the potential impact of this legislation on the integrity of sports. A panel of specialists from MGM Resorts International, LaLiga, GamblingCompliance and Coljuegos, discussed how education, stakeholder cooperation and transparency are some of the key factors in the fight against match-fixing and betting-related corruption.
Recognition
Sports must acknowledge the threat match-fixing poses to the integrity of their events. Whether within a white, grey or black market, sports betting is a global phenomenon which takes place across all levels of competition in every corner of the world.
Sports governing bodies are relied upon to protect the integrity of sports. To ensure that fans are always treated to a fair and transparent game, players have the utmost belief in having a winning mindset, and league representatives are equipped with information and tools to maintain a clean, honest and exhilarating sport. Without these fundamental principles, sports cannot prosper.
Given prohibiting sports betting is unrealistic in the digital age, leagues and federations must choose between ignoring the issue and hoping it will go away or acknowledging that sports betting is a global phenomenon that exists on a massive scale and therefore take steps to mitigate the risks it poses to the integrity of sport.
Transparency
The threat to sports integrity is far greater in an illegal or unregulated market as the betting exists without oversight. Without the forward-thinking policies of regulatory bodies such as Coljuegos, competitions are more vulnerable to betting-related corruption.
Cutting edge technical tools such as bet monitoring systems have enabled leagues and federations to track suspicious betting activity from both legal and illegal betting markets in real-time. In addition to technology, education programmes and increased cooperation between sports, regulators, operators and law enforcement in information sharing, can help minimise the chances of any potential match-fixing incidents.
Proactive
Sports governing bodies must adopt a multi-pronged and proactive approach to combat sports-related betting corruption.
Forward thinking governing bodies such as LaLiga and the English Premier League implement rigorous educational programmes to raise awareness amongst key stakeholders that include players, match officials, coaches, trainers and physios on the potential criminal implications of match-fixing, including any potential breach of legality by sharing confidential insider information and the importance of reporting any suspicious activity or incidents.
Fixing competitions can take multiple forms and governing bodies in Latin America and elsewhere must be willing to adopt new ideas in order to uphold the core principle of sport which so many hold so dear.