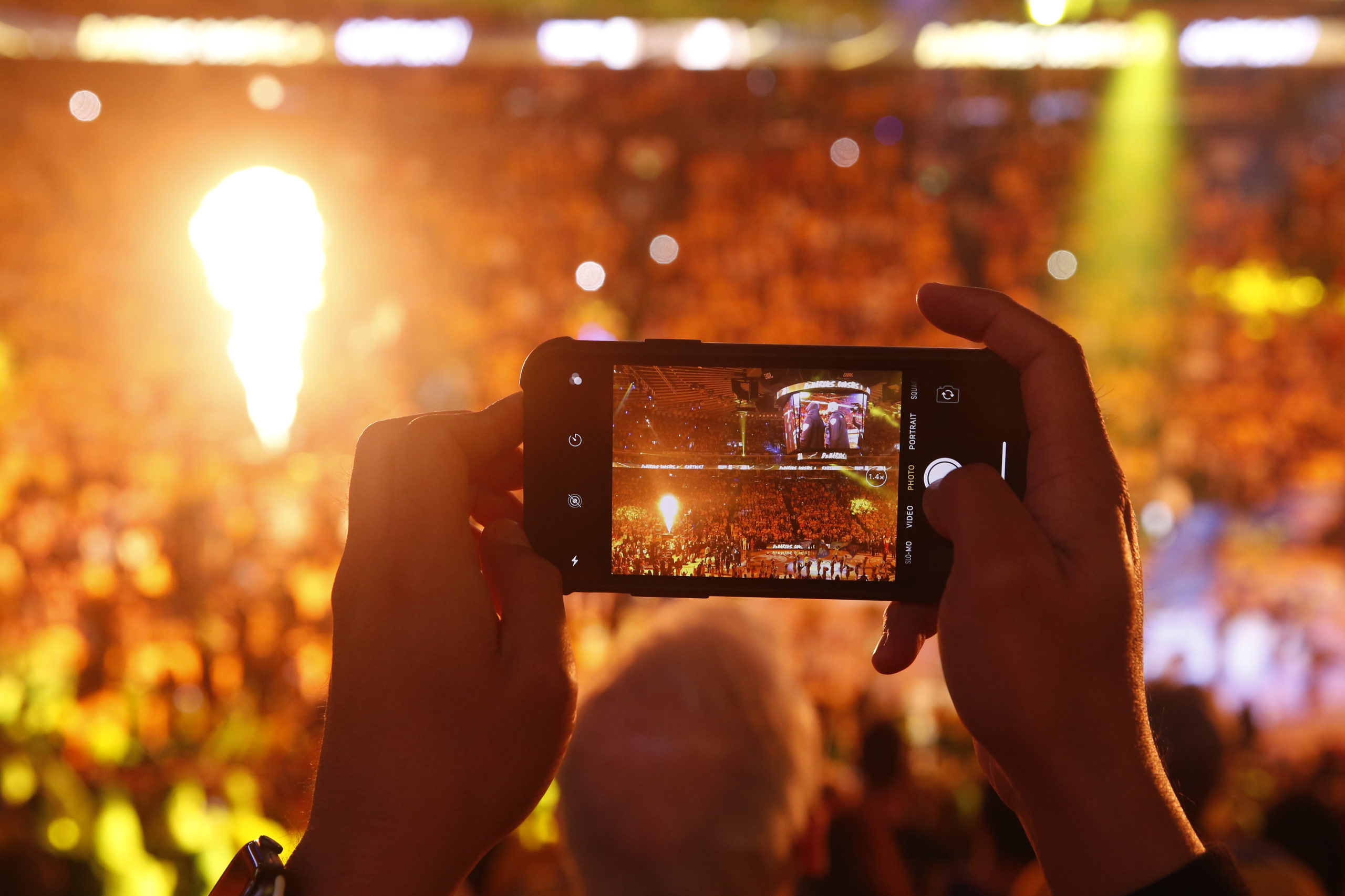 Genius Sports director of streaming Dhruti Gore makes the case in SportBusiness for smaller rights-holders to grasp the opportunity of tumbling costs and take control of streaming their content.
For decades, the major TV networks have fought tooth and nail to win the prize of sport's premium broadcast rights.
In 1992, Rupert Murdoch's Sky network transformed the fortunes of UK football by winning the rights to the English Premier League and, just a year later, the media mogul launched his US network Fox with an audacious capture of the NFL rights.
However, for those leagues that operate below this top tier, life has never been quite so simple. Without being able to attract lucrative broadcast deals, many lower-tier sports have turned to new streaming platforms to engage Gen Z fans and replace the revenue and exposure broadcast typically provides.
Certainly, recent comments by former DAZN chairman John Skipper regarding the challenges facing the OTT platform in its ability to monetise long-tail sports further the argument that for these leagues, taking control of their D2C strategy is their most viable route.
Expert opinion
As the former president of ESPN and now executive chairman of DAZN, Skipper is well positioned to understand trends in the shifting sports media landscape. In a recent Bloomberg interview, he illuminated the constant battle sports below the top tier face to monetise their broadcasts.
"At DAZN, we tried secondary sports and tertiary sports…None of that stuff works. What works is top of the pyramid rights that people have to see."
While the fortunes of different leagues tend to fluctuate, traditionally the largest competitions attract the best players, bringing with them the largest audiences, broadcast fees and sponsorship revenue.
As a consequence, what options are there for sports that aren't seen as a priority for broadcasters or global OTT platforms? Video, whether live broadcasts or highlights, is a key element to how all sports engage their fans and expand their global footprint.
To meet these demands, a growing number of leagues are taking matters into their own hands, launching streaming strategies where they control every step of video and data capture, production and distribution.
Going it alone
While the broadcasting landscape may appear more congested, sports can capitalise on major technical breakthroughs in affordable, automated streaming solutions.
Even five years ago the costs of production, hardware and camera personnel would have been far too high for many sports when assessing entering the streaming landscape. But now, affordable, AI-powered solutions have levelled the playing field to enable sports of all sizes to showcase their competitions to fans around the world.
Democratised technology, combined with nearly 18 months of near-empty stadiums, has led a growing number of sports to take control of their supply chain and streaming content. Innovative rights-holders like the Swedish Volleyball Federation (SVF) and Basketball Federation of Slovenia (KZS) are setting an example for sports that they shouldn't rely on other parties to broadcast their competitions and deliver new revenues.
In its first season, the SVF's OTT platform attracted 6,000 new subscribers, streaming over 250 games. This provides an invaluable commercial platform for the SVF to build upon, either through attracting new sponsors or introducing a pay gate for fans to access live streams and video-on-demand.
While broadcasters and global OTT platforms can bring an established audience and proven scale, they are always going to focus on the headline sports that will attract the largest audience. Sports beyond the top tier aren't presented with the same ready-made broadcast opportunities, but this also affords greater flexibility and control, allowing them to build their own audience to monetise.
Every league or federation has the tools at their disposal to showcase their sport. The key is seizing the moment and taking charge.
This article was first published in SportBusiness.