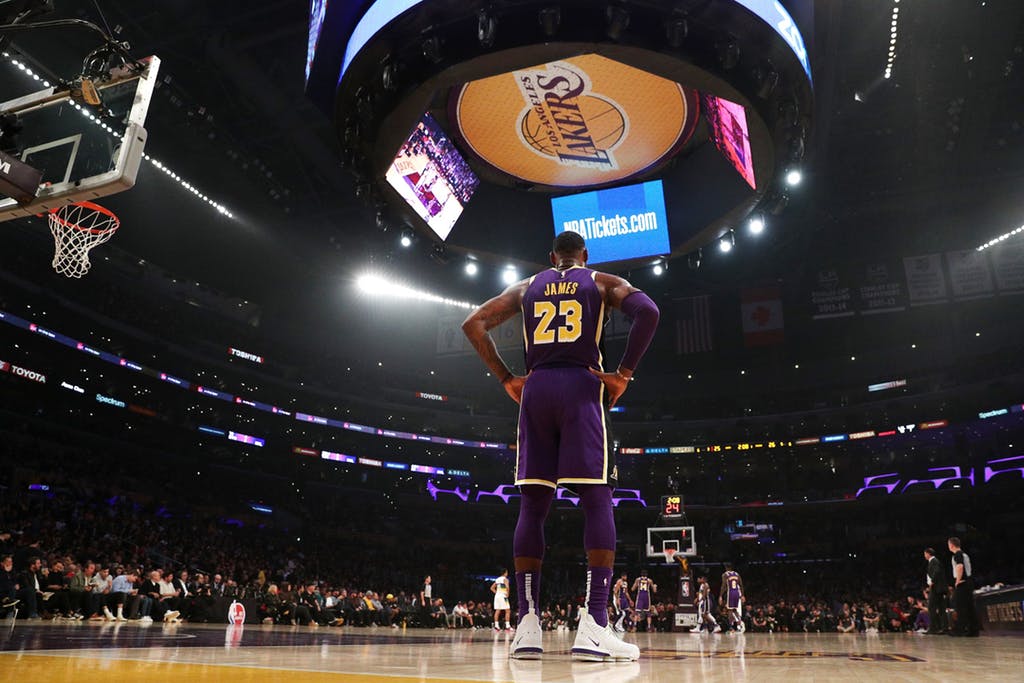 Genius Sports managing director Steven Burton answers five key questions with SportBusiness on the opportunities betting offers for leagues and federations, and how they can capitalise on them with confidence.
1. How has the attitude of sports governing bodies toward betting changed in recent years?
Historically they have kept the betting industry at an arm's length.
Motivated in part by potential integrity or reputational concerns, many have deliberately shied away from addressing betting on their competitions. Others have been unaware of the huge advances in online and mobile sports betting and remain genuinely surprised that their games and matches are attractive to sportsbooks.
But in recent years, we've noticed a significant change in sports' attitudes. As a company that sits at the intersection of the two industries, we're seeing more and more leagues and federations wanting to engage with betting to extend the reach and profile of their sport and exploit new revenue opportunities.
2. What is driving that change?
The recent legalisation of betting in major sports markets such as the US and Brazil has helped raise the profile of the betting sector. Heightened media interest, increased regulatory controls and technology have led to an improved public perception of sports betting and it is now seen as an engaging, interactive form of entertainment.
The major US sports are also playing a central role in this global shift in sports' attitudes, with the NBA, MLB, NHL and PGA Tour positioning themselves at the heart of the ongoing regulatory debate. Their much-publicised advocacy efforts, official data agreements and investments in new technologies have encouraged other leagues and federations to consider the potential benefits betting can provide.
Sports are also waking up to the fact that, whether they engage or not, people will bet on their events. They know they face a simple choice: ignore the fact that sports betting takes place, cede control, visibility and revenue opportunities or adopt a proactive stance that drives new revenue, expands their global audience and protects the transparency of
their games.
3. What do you see as the upside from a well-thought out, thorough engagement strategy with betting?
Our experience shows that, with the right technology and partners, sports can drive significant revenue and increase fan interest.
In the short-term, this enables sports to benefit from lucrative partnerships across data and streaming licensing as well as new betting sponsorship and advertising opportunities.
Sports will be tempted to generate immediate short-term revenues by accepting the highest financial bid for their rights. But a successful strategy must also answer key long-term questions about how an exclusive licensing model can provide greater product innovation over time or the negative impacts sponsorship agreements with offshore sportsbooks can pose.
While the prospect of new revenue streams is attractive, our partners and others tell us they are particularly enthusiastic about betting's potential to engage new fans and deepen their relationships with their existing fan base.
Modern sportsbooks have customers around the world, enabling sports to use betting to reach new markets and interact digitally with untapped audiences. Like fantasy football, betting enables sports to give their fans a competitive outlet to engage with teams or players while harnessing new and exciting innovations.
In January, alongside the NHL and the Golden Knights in Las Vegas, we showcased how cutting-edge new tracking ('puck and player') technology can enhance the real-time betting experience for fans. By placing chips in each player's shoulder pads, the NHL can offer new and exciting betting markets such as the speed of the next shot or total skating distance for individual players.
Sports bettors are the most engaged category of fan and potentially the most valuable to leagues and federations. According to a Nielsen Sports study commissioned by the American Gaming Association, sports bettors made up 25 per cent of the NFL's television audience but accounted for 47 per cent of all minutes viewed.
On average, bettors also watched 19 more NFL games a season than those who didn't bet at all, providing a potential solution for sports looking to reverse falling TV audiences and maintain lucrative broadcast deals.
4. What's preventing more sports from taking advantage of the upsides offered by betting?
Often it's an outdated fear that engagement with sports betting will increase the threat posed by match-fixing and betting-related corruption. The logic is understandable: match-fixing only exists because of betting and if there's no betting there's no threat.
While that argument might have been justified five or 10 years ago, it isn't today, because betting will continue regardless and the interests of sports and legal sportsbooks are aligned. Neither wants or benefits from match-fixing.
By proactively working alongside licensed sportsbooks and regulators, sports can protect themselves by implementing basic preventative measures such as information sharing agreements and joint investigations.
Building robust integrity programmes is a critical form of betting engagement and sports have an increasing number of solutions and experts at their disposal. They can now combine measures to identify, prevent, combat and investigate any threats to their integrity with 24/7 monitoring software, comprehensive educational services and full-scale reviews of their integrity rules and procedures.
Without visibility or cooperation through engagement, sports can inadvertently render themselves powerless in protecting their own integrity.
5. How does a governing body go about developing a strategy for betting with confidence and what are the key building blocks?
Having the right technology infrastructure is vital. Fans' insatiable demand for stats-driven content means being able to collect and distribute fast data is already critically important to most sports.
However, there is a major difference between providing data to fans and supporting the needs of a sportsbook which handles millions every day on individual betting markets. Sports have to ensure their data is fast, accurate and reliable, meaning their technology needs to be robust and able to support split-second distribution to sportsbooks around the world.
A robust integrity strategy is pivotal, alongside an approach to data that puts sports in charge. Every odd and market provided by a modern sportsbook is powered by data, making it the crucial link between the sports and betting industries.
Sports that successfully engage with betting are in full control of their official data at every step. This means ensuring, they can provide the fastest, most accurate supply available, disrupting unofficial feeds and determining which sportsbooks are granted access to their official data.
With full control, sports can enhance their integrity measures by preventing markets which may be more susceptible to manipulation – e.g. youth team competitions or the number of yellow cards – from being made available.
Until now, sportsbooks have been far more concerned with a data feed being fast or accurate than who supplied it. But as public scrutiny on the quality of data grows and betting regulation spreads, sportsbooks need complete security of supply.
In-play betting is still relatively new but as the industry matures, being able to offer and settle bets with the most accurate and reliable information will become vitally important. So to unlock betting's clear benefits, sports must adapt by creating and protecting an official data product that benefits all parties.