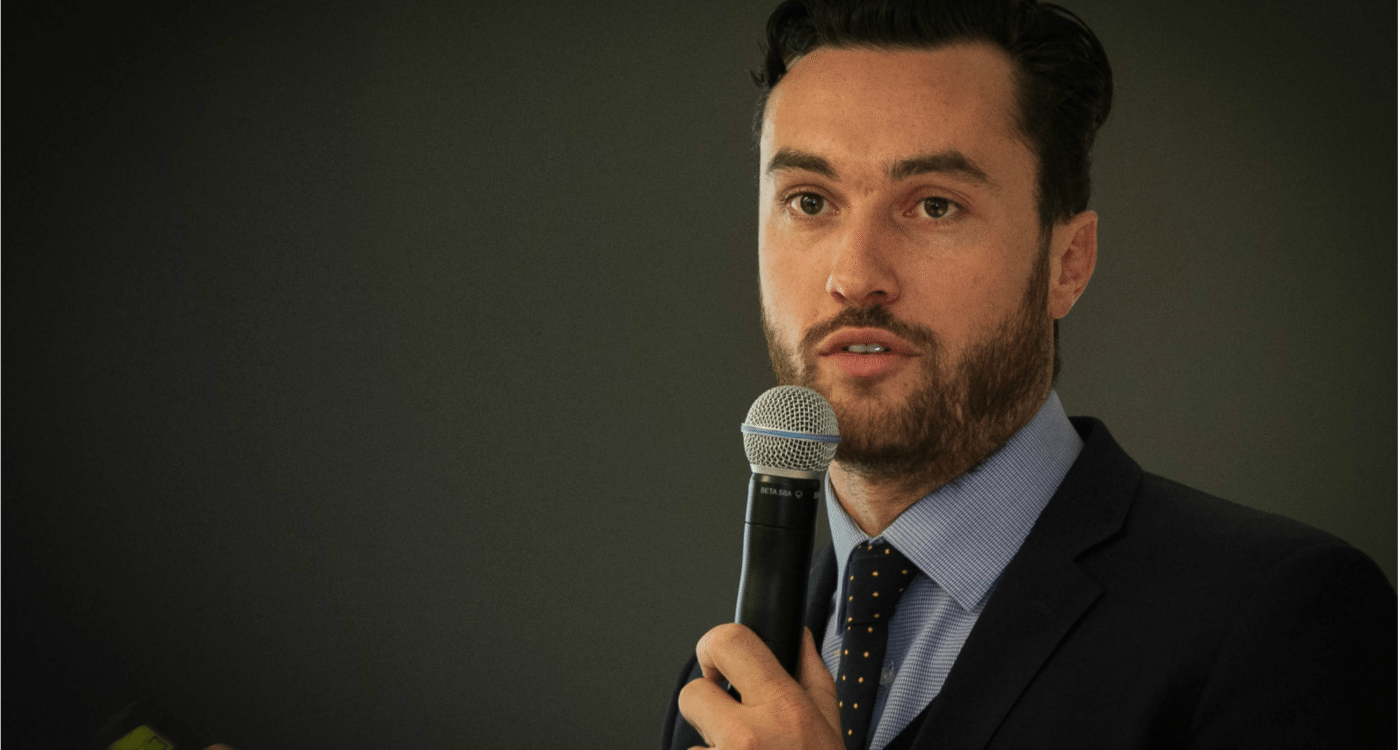 With some of the United States' top law enforcement agents filling the American Gaming Associations' (AGA) first ever Law Enforcement Summit, Genius Sports helped bring the looming threat of corruption within the sports betting world to light, illuminating the legal threats a black market can bring upon a society.
"What we are trying to do is highlight the risks," Genius Sports' CEO Mark Locke said.
Genius Sports joined AGA's Summit to help law enforcement develop a better understanding of the underground, illegal sports betting world that is taking place within the United States.
"The illegal sports betting market is a growing problem and no group is more credible in carrying that message and identifying a solution than members of law enforcement," President and CEO of the AGA Geoff Freeman said. "Today's Summit highlighted that the illegal sports betting market funds large criminal enterprises and fails to protect the integrity of the sports we all love. It's time for a modernized approach that will support law enforcement around the country."
Locke, Vice President of Business Development Sean Conroy and Group Communications Director Christopher Dougan of Genius Sports, joined by Company Director Paul Scotney of Sports Integrity Services, showed the distinguished group how innovative technology can help monitor the integrity within sports.
Conroy explained how to properly identify potential suspicious behavior within sports betting. Genius Sports' advanced algorithm projects the expected live betting market. The algorithm is then compared to data scraped from illegal sports books live bets. Unusual spikes in bets are quite easily identified.
Both Locke and Conroy stressed that the data and red flags are simply relayed to their clients. Genius Sports in no way plays the role of "judge, jury and executioner," as Locke put it.
Locke identified the United States as a black market, and that distinction opens up a slew of other illegal activity. Money laundering, racketeering and organized crime can quite easily be linked to illegal sports betting.
The United States' black market is massive. Members representing Nevada, including Chief of the Nevada Gaming Control Board Karl Bennison, stated that $3 billion is legally bet on sports within the state of Nevada. Locke and Genius Sports project that anywhere from $150 to $300 billion is illegally bet in the United States.
Locke used the United Kingdom as a prime example of a white market, defined as a regulated sports betting market. Governmental regulation is important in combating black and grey markets (grey markets are defined as offshore markets that allow people to place bets in areas where sports betting is not licensed).
Encouraging developments have recently surfaced in the United States regarding a regulated sports betting market. Last year, in an op-ed piece for The New York Times, NBA Commissioner Adam Silver wrote that he was in favor of a legalized and regulated sports betting market.
"The reality is that illegal sports betting is a growing and dangerous problem; the scope is massive – hundreds of billions of dollars – and shows up on every street corner," Ed Davis, the former police commissioner of the City of Boston and a member of AGA's Illegal Gambling Advisory Board, said. "We need to look at the utility of a regulated, transparent sports betting market. Let's face it, demand is only rising. Consumers would rather do this in a regulated market that provides consumer protections, integrity of the game, and I would rather have certainty and transparency. It's easier to maintain public safety in that type of environment."