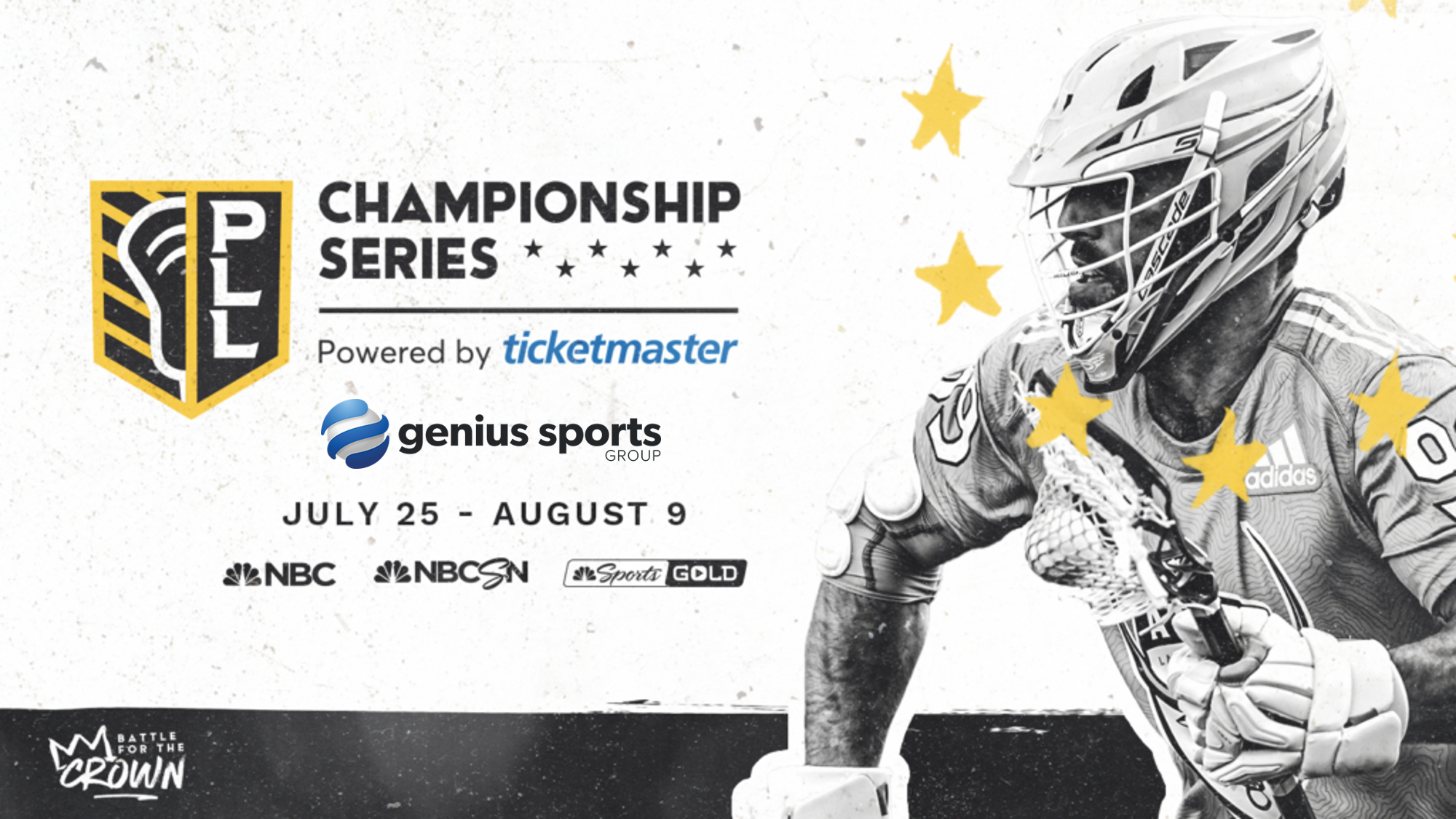 New partnership in preparation for PLL Championship Series, a two-week quarantined tournament to run from July 25th – August 9th on NBC and NBC Sports
The Premier Lacrosse League (PLL) has announced a partnership with Genius Sports Group as its Official Data and Integrity Partner for sports betting. Through this partnership, Genius Sports Group will power a host of live betting markets on the PLL for the first time, providing sportsbook operators in the U.S. and globally with critical new content.
The partnership with Genius Sports Group is the culmination of the PLL's desire to offer real-time betting markets to enhance the in-game fan experience. Sportsbook operators will be provided with the fastest, most accurate and reliable data on the upcoming PLL Championship Series and future PLL events, expanding lacrosse's global reach and audience.
As the trusted integrity partner to the English Premier League, PGA and LPGA Tours, Genius Sports will also help to protect the PLL from any betting-related corruption through its leading educational and advisory services.
"Today is a landmark day for not only the Premier Lacrosse League, but the sport of lacrosse," says PLL Co-Founder & CEO Mike Rabil. "We feel like the PLL is the most innovative sports league in the world and today is another testament to the hard work of our leadership team. We've partnered with the premier data provider in Genius Sports and will continue to work closely with top-tier operators to ensure a first-in-class experience for betters. With the addition of legalized sports wagering in the PLL, the PLL fan experience just got better."
"The Genius Sports team has a proven track record of success in working with leagues to launch sports betting platforms", says Rabil. "Our partnership will offer services that span integrity education services, data collection and distribution as we work with state regulators and authorized gaming operators to cover the PLL."
Mark Locke, CEO of Genius Sports Group, said: "Being selected by the PLL to launch their live wagering offer is testament to the quality and breadth of Genius Sports Group's sports technology solutions. The PLL is committed to delivering the ultimate digital fan experience with sports wagering providing a new competitive outlet to interact with every play of every game. We're thrilled to be partnering with such an innovative and forward-thinking league, representing one of America's most popular and respected sports."
In addition, the PLL has recently announced that it has secured distinguished gaming executives Sara Slane and A.G. Burnett as advisors. Slane previously served as the Senior Vice President of Public Affairs for the American Gaming Association (AGA) for over five years where she oversaw the effort to legalize sports betting in America.