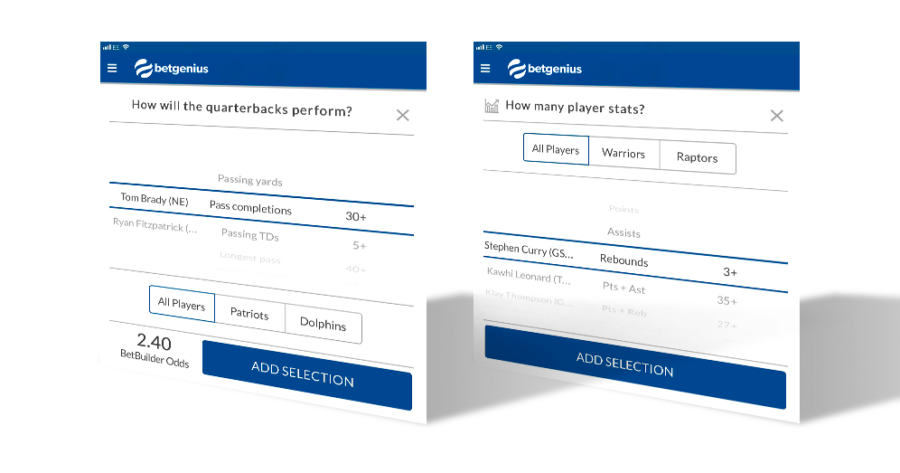 Matt Stephenson, Betgenius' Global Partnership Director discusses the potential of player performance markets and how sportsbooks can cash in. This article was originally published on EGR. 
Robert Lewandowski's 16 goals in 11 Bundesliga matches. Baltimore Ravens' Lamar Jackson's rushing and passing records. Steve Smith's dazzling average of 110 in the summer's Ashes contest. No matter the sport, player performance stats have dominated the back pages over the past few months.
These data points are becoming increasingly valuable as coaches, teams, media and fans demand greater insight into individual player performance. This is in part because professional athletes are now viewed as brands in their own right, holding huge commercial value, attracting global fan bases and in many cases, reaching audiences that leagues and clubs cannot.
Together this has resulted in the growing appeal of individual player stats. And as the success of season long and daily fantasy sports, Football Index and the forthcoming launch of SportStack shows, there is an appetite to bet on the form and talent of these individual athletes. For more traditional sportsbooks, tapping into this engagement is an equally exciting proposition yet it's fair to say its potential remains very much untapped.
Pricing challenges
Beyond the headline goalscorer and card markets in football, the betting industry has arguably been slow to gamify player performance.
In recent times, the likes of Sky Bet, bet365 and Redzone have led the way in changing this in the UK. Now, player props – namely passing, tackles, offside and shots markets – are valuable parts of their pre-match products. This is mirrored over in the embryonic US market where player props, among other non-result markets, are already vital to sportsbooks' makeup for US sports.
A major hurdle operators face when offering these markets is pricing. While accessing player data is simple, modelling it is notoriously tricky and only with the latest approaches to data science and AI can traders set accurate lines and calculate true price in real-time.
Moreover, given their granularity and complexity, trading player markets requires human input right until the game starts. Adjusting prices based on situational factors that arise on a game-by-game basis is vital but their impact is not easily quantified. A late fitness test for a player or a change of position will affect their performance – but by how much?
Market synergies
Investing in a strong set of player props as singles is a powerful marketing tool for sportsbooks. It's also an effective way to drive turnover. These benefits are identical to those provided by same-game-accumulators, which have proved a hit with bettors and are now a pre-match mainstay. By combining the two, operators have a unique chance to tap into the popularity of player performance even further and add a new, profitable and exciting dimension to their pre-match products.
By giving punters the variety, flexibility and control to bet on, say, Tammy Abraham to have 3+ shots on target, Mason Mount to get an assist and Chelsea to win 2-0, operators will drive greater volume and sizeable profits because margin accumulates with the number of selections.
At next summer's UEFA Euro 2020 tournament, we expect this combination to be at the fore of trading and marketing strategies, just like the traditional same-game-accumulator was during last year's FIFA World Cup. Deep player stats markets will mean fans can bet on the performance of high-profile players, even when the match-result is inconsequential to them personally. This is a factor which often limits turnover in the latter stages of international tournaments.
In an age when the focus on individual sportsmen and women often outweighs that on the collective team, sportsbooks now have the product – and reliable pricing capabilities – to cash in.