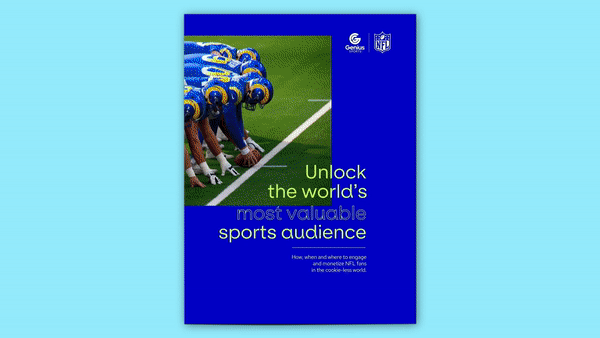 NFL fan attention is becoming increasingly fragmented across digital channels. And for brands and marketers looking to grow sales with sports marketing – against a backdrop of growing data privacy concerns and the elimination of third-party cookies – knowing your audience and the world of sport has never been more important.
Find out exactly how, where and when to engage and monetize NFL fans in the cookie-less world, for free, in our new report.
As an official NFL partner, we shed light on the latest trends in NFL fan behavior from the top ways to maximize your social media marketing to how to pace ad spend every hour during Super Bowl week.