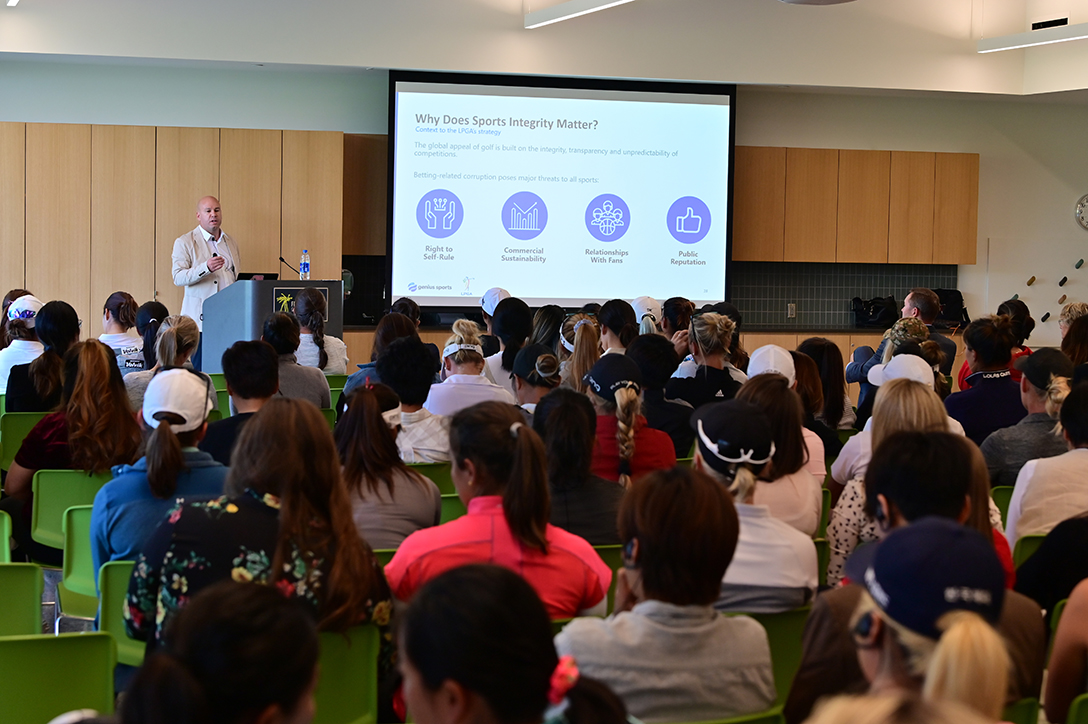 'Sports betting is certainly coming and we'll have to get our hands around it,' says LPGA Commissioner Mike Whan
The Ladies Professional Golf Association (LPGA), the world's leading professional golf organization for women, today announced that it will implement a comprehensive integrity program, in partnership with Genius Sports, to deliver sports betting related monitoring, education and structures for the management of investigations.
As the trusted integrity partner to the PGA TOUR, European Tour and English Premier League soccer, Genius Sports will help to drive the LPGA's continued commitment to safeguard its tournaments and athletes from potential outside influences related to betting.
"Sports betting is certainly coming and we'll have to get our hands around it, so we are very excited to establish an integrity strategy in partnership with Genius Sports," said LPGA Commissioner Mike Whan. "In this partnership, we will educate our players, protect our sport, and ensure our competition is guarded against any corrupting influences. Sports betting may bring another wave of worldwide sports fans to the LPGA, but it will require us to be protected and supported by experts like Genius Sports."
The LPGA's integrity team will be equipped with regular reports, analysis and betting data from the most advanced monitoring system in world golf. This technology will track global betting activity for all LPGA Tour and Symetra Tour competitions to automatically highlight any potentially suspicious patterns that may occur across domestic and international betting markets.
The LPGA will work with Genius Sports to develop a tailored educational program that will help players, caddies and officials to identify, resist and report incidents of potential betting corruption. Educational workshops will reinforce the LPGA's regulations and highlight the potential consequences. Additionally, custom-made e-learning modules will be available on a worldwide basis to all LPGA and Symetra Tour players in multiple languages.
The first of the educational workshops was held yesterday in Grand Rapids, Michigan, for LPGA Tour players competing in this week's Meijer LPGA Classic for Simply Give.
"With the growing focus on why sports integrity matters, the LPGA Tour has taken proactive steps to effectively safeguard its tournaments, members and reputation," said Ben Paterson, Integrity Operations Director at Genius Sports. "We are proud to be appointed as their official integrity partner and look forward to working with them to implement market-leading systems and measures that will provide long-term protection and visibility."
'Photos courtesy of the LPGA/Gabe Roux'.