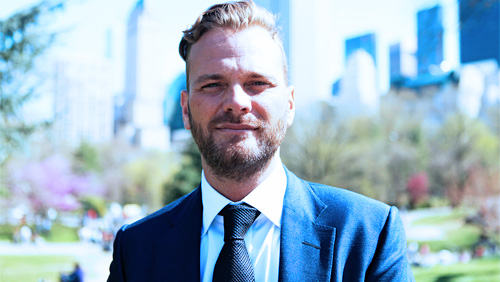 The sports betting industry is one of the technological and commercial success stories of the past decade. As a multi-billion-pound industry, we have created thousands of jobs, established betting brands as trusted, household names and evolved sports betting into a safe, mainstream entertainment activity. We have much to be proud of.
But rapid growth brings challenges. Often those challenges are as a result of unforeseen circumstances or poorly understood issues that can lead to unwanted media scrutiny, and as we have seen all too often, strong regulatory intervention.
Live Sports Data

Live sports data is the fuel that drives in-play betting – our industry's most important and most valuable product. While the sector has focused on delivering cutting-edge products across hundreds of thousands of sports events, the provenance of the underlying sports data is poorly understood and is often overlooked.
The problem is that the sports data landscape is legally complex with a multi-layered, and fragmented supply chain. Often the source and legality of live sports data is not considered, as long as it is sufficiently fast and accurate.
As a result, the collection and use of illegitimate sports data is widespread. Data resellers utilise unauthorised scouts, ignore the existence of rights and data is obtained through many different illegal means. This theft of live sports data and infringement of IP rights is now so commonplace that it is seen by some parts of our industry as legitimate business practice. It isn't.
It is hard to imagine another industry of our scale where the supply chain is dominated by stolen or misappropriated property. Imagine the furore if a retail giant was discovered to be selling fake designer goods to the public yet sought to justify this on the basis that there was no appreciable difference in quality. Unwittingly our industry finds itself in exactly this position.
A Way Forward

We believe that our industry cannot continue to ignore or condone these practices. We have built a thriving, highly regulated and rapidly maturing industry and we believe that we should aspire to the highest levels of legality, probity and integrity. The consequences of failing to do so are evident in legal and regulatory changes that have been imposed upon the alcohol, soft drinks and social media industries.
We understand the industry's concerns that the emerging official sports data market will lead to increased overheads for suppliers and operators. This is, of course, a danger but it is also not inevitable. We share the view that whether rights deals are exclusive or non-exclusive, the value exchange between sports and sportsbook operators must be fair, transparent and commensurate.
We do not advocate a global mandate for official sports data. However, our concern is that if we don't self-regulate then we expose ourselves to significant and unquantifiable risk.
At Genius Sports Group, we have been wrestling with these complex challenges for some time. Our decisions have not been easy to make – they have cost us money and market share and we haven't always got it right, but many years ago we adopted the following guiding principles:
To not infringe the IP or legal rights of our competitors or sports.

To not copy or steal sports data.

To not collect sports data from within a stadium in breach of a sport's ground regulations or ticket conditions. We support the right of sports to determine what happens in their venues and to prevent trespassing.

To not scout over rights. If a sport grants exclusive, in-venue data rights to our competitors, then we will respect this.

To work in partnership with sports to ensure high quality, reliable data and a fair-return to leagues and federations.
Getting Ahead of Regulation

In our view, the warning signs are clear. Legal proceedings have already been brought – and many more will follow – by those that wish to protect their investments and their IP. Recent judgements have demonstrated that sportsbook operators cannot simply assume that the sports data they receive is legally compliant. A lack of knowledge and the failure to make prudent enquiries offer a sportsbook operator no defence to actions taken by its data suppliers.
At Genius Sports Group, we have lived and breathed sports data for over a decade. It's a complex, nuanced landscape and we understand that not everyone will agree with our views. However, we believe that business decisions that are being made today will impact our collective future. The key question is whether we are prepared to come together and take proactive steps to meet the challenges that are ahead of us.
This article was first published in EGR.