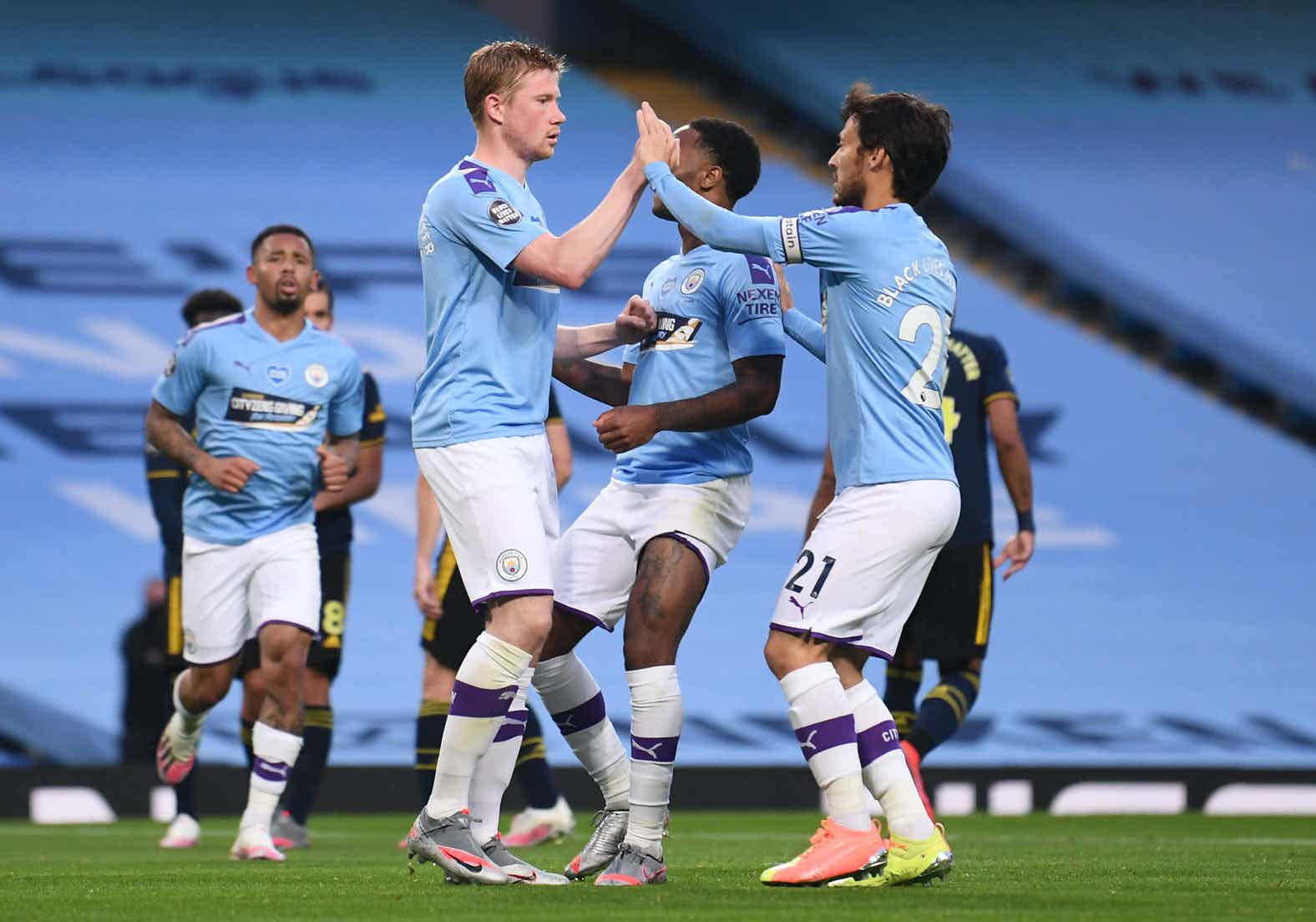 Genius Sports Media commercial director Josh Linforth discusses how sportsbooks can drive retention as the Premier League and Serie A resume with new-look fixture schedules. This article was first published with EGR.
The Premier League and Serie A are finally back and excitement among football fans is reaching fever pitch after a three month drought.
Like the Bundesliga and La Liga, both leagues plan to play out the remainder of their 2019/20 campaigns with revamped schedules more akin to a World Cup than a domestic football season. With kick-off times staggered and matches scheduled almost every day, this is club football like we've never seen it before – and marketing teams must adapt quickly.
With sports coverage outside of football still sparse, maximising share of football customers' wallets will be the main focus for sportsbook marketeers. Although new customer acquisition is key, ensuring customer loyalty will define whether sportsbooks benefit from the exciting revenue opportunity ahead.
Adapting to the "new normal"
As these unconventional seasons play out, finding the sweet spot when it comes to messaging frequency is going to be crucial from both responsible gambling and player engagement perspectives.
Over 400 fixtures are set to be played in the UK, Spain, Italy and Germany combined in less than 60 days, so knowing when to turn on the taps and when to hold back could be the difference between gaining and losing customers. As a result, we are advising our partners to be highly selective about their campaign execution over the next two months.
The frequency and scheduling of fixtures also poses a responsible marketing challenge for our industry. Pushing bet prompts and promotions without going overboard is a delicate act, but it's a balance which must be struck.
To that end, in order to cut through the noise safely, sportsbooks will need to lean on behavioural data more than ever. Delivering tailored promotions that reflect individual customers' preferences, such as their favourite leagues, teams and market types, is an effective way to drive player value and now core to sophisticated brands' approach to retention.
What better way to engage a group of customers whose preferred betting league is the Serie A than promoting an enhanced price on Cristiano Ronaldo to score first and Juventus to win 3-0 when they visit Bologna this Sunday?
To contextualise these retention campaigns, marketeers should also look to capture the real-time narrative. Ahead of Spurs v Man Utd this Friday, that might mean sending your Premier League customer segment a direct email headlined by the Mourinho versus his former club storyline.
At the same time, it's important to remain flexible. It's not impossible a player central to your message is ruled out after testing positive for COVID-19 or a game is called off completely, so be prepared for last minute campaign adjustments.
Be part of the live action
Marketeers need to be attuned to the fact that in certain countries, every fixture across Europe's top-tier leagues will be live on TV and therefore in-play is set to be a huge turnover driver for sportsbooks.
In the 72 hours before kick-off – 24 hours when matches are scheduled daily –  programmatic marketing and direct customer communications via email, SMS and in-app inboxes will be effective ways to re-engage any dormant customers.
Providing significant reach and impact, these channels ensure your brand stays front of mind as kick-off nears. Our research shows around 25% of pre-match football bets across European markets are placed in the last hour before games start.
Once matches are underway, it's all about linking your content and messaging to the live excitement. Sending out push notifications when a game-defining moment occurs, or related to a live talking point at half-time, coupled with game statistics and a relevant bet selection is a great way to stimulate in-play activity.
We also recommend that trading and marketing teams work closely to price live specials involving selections that tie into how the live action is playing out.
If Sadio Mane hits the post twice in the opening half an hour versus Everton on Sunday night, live odds on Mane scoring a brace in a Liverpool win are going to be very marketable.
The safe return of football has lifted the spirits of sports fans worldwide. With a well-planned retention strategy, sportsbooks can tap into the buzz and ensure their brand stays front of mind all summer long.