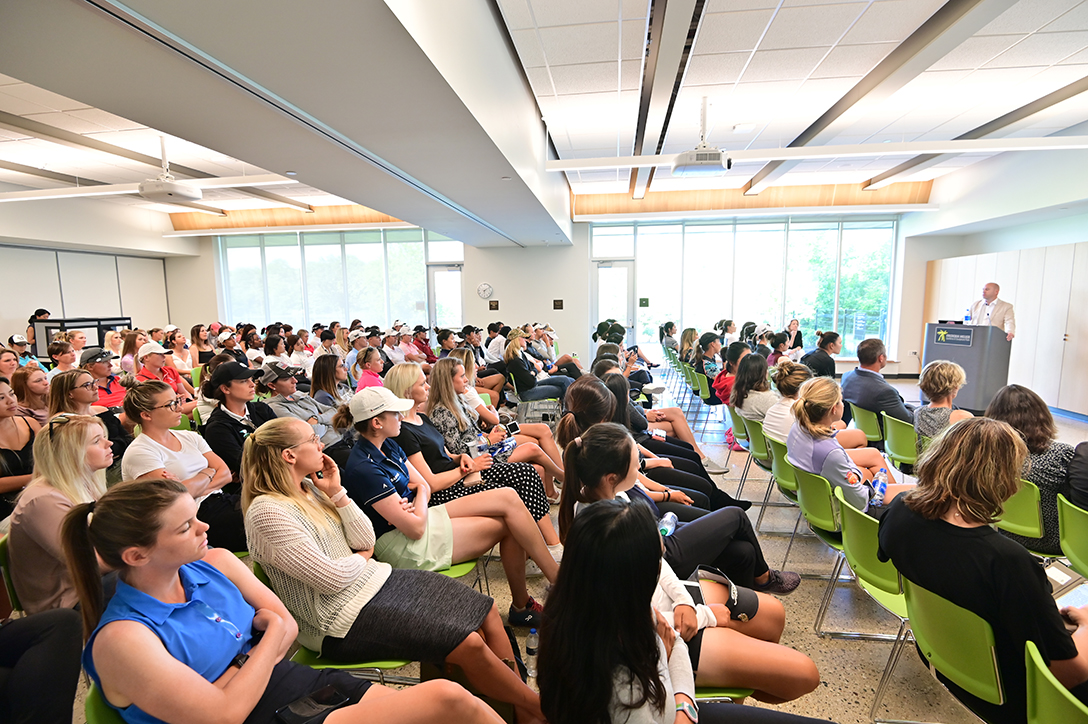 Ben Paterson, Integrity Operations Director, explains why concerns around integrity shouldn't prohibit sports from realising the benefits a progressive and sustainable betting strategy can offer.
The argument appears to be logical: match-fixing only exists because of betting and, therefore, if the latter doesn't occur, the issue disappears. But while that argument could justify sports' reluctance to engage with the betting industry ten, or even five, years ago, it no longer holds true.
Sports betting has, like other e-commerce sectors, become available to almost anyone, at anytime and anywhere in the world. Sportsbook brands offer odds on almost every sport possible and often with hundreds of permutations within a single game or event.
The demand for betting on a huge variety of sports and bet types exists in both regulated and unregulated betting markets around the world. And while the recent legalisation of major sports markets such as the US and Brazil is encouraging an era of greater cooperation between sports and betting, the reality is this demand will only continue to grow.
And so all leagues and federations are left with a choice: create a strategy which accepts that betting will continue to occur on their competitions regardless of their approach and embrace the upside. Or, ignore reality and risk depriving their sport of the transparency, cooperation and information that is essential to truly tackling match-fixing and betting-related corruption.
Working with the 'enemy'
The consequences of betting-related scandals for sports are well documented. For those who fail to put the necessary safeguards in place, the reputational damage, fan fury and subsequent financial damage can be severe and long-lasting.
However, it is often under-appreciated how important integrity is to sportsbooks. After all, the betting industry cannot exist without fair or unpredictable competitions. What casual punter wants to bet on a game in which the outcome is preordained?
Sportsbooks and regulators, like the UK Gambling Commission, are a valuable partner to sports in combatting betting-related threats. Regulators impose crucial integrity licensing conditions on all sportsbooks who themselves can form information sharing agreements with sports which are central to quickly alerting a governing body to suspicious betting activity and supporting investigations.
Sportsbooks can share customer account-level information, for example, if major sums of money are being placed on very niche betting markets, or even if a series of accounts are opened under the same IP address to circumvent betting limits.
In isolation, these agreements or initiatives aren't enough to provide a sport with sustained protection against betting-related threats. However, sportsbooks should be treated as a key ally by sports in combatting these threats, not an enemy as has been historically the case.
Controlling the supply
Sports' engagement with betting is now increasingly driven by licensing real-time data to sportsbooks. Similar to shirt or perimeter sponsorship agreements, this is largely motivated by revenue and increased fan engagement opportunities.
But sports who proactively take control of the collection and supply of their live betting data can also greatly reinforce their integrity measures, including providing highly accurate real-time information to monitoring systems which can then flag anomalous betting activity.
Perhaps more importantly though, a betting engagement strategy enables sports to determine who collects and uses their data – and for what purpose. The clearest benefit of this is to prevent their high quality data being used by unlicensed or illegal sportsbooks.
Such operators have little or no obligations regarding sharing intelligence (for example, key customer data) even in times of investigation and few restrictions on the volume of bets they accept. They also don't conduct extensive KYC measures, creating an information vacuum which leaves sports integrity at risk.
Paradoxically, sports that invest in the creation and protection of an official data product and license it to the betting sector can ensure that the feed is only made available to compliant sportsbooks in properly regulated jurisdictions. If they deem it necessary, they can also prevent markets that may be more susceptible to manipulation, such as the number of yellow cards or throw-ins in football, from being made available.
All sports want maximum visibility over betting on their events and controlling the supply and use of their data is critical to achieving this.
Building for the long-term
Sports will always bear the main responsibility for safeguarding their competitions from betting-related threats. But this is not a battle they can or need to fight alone, and neither should they.
At Genius Sports, we occupy a unique intersection between the sports and betting worlds, providing the visibility and partnerships to develop a suite of advanced integrity services which offer the greatest level of protection to sports possible.
Implementing an advanced integrity programme that includes robust measures to prevent, identify, combat and investigate betting-related corruption is a crucial component for how sports engage effectively with betting. These programmes provide long-term protection and often act as the building blocks for sports to expand their betting strategy across data collection, licensing and sponsorship.
Whether it is investing in bet monitoring software, forming direct information sharing partnerships with bookmakers, or creating an advanced data collection and distribution product with a licensed network, sports must commit to some level of engagement.
The alternative of simply pretending the threat of match-fixing doesn't exist is simply not an option. Public scrutiny on sports and their integrity strategies has never been higher but without visibility or cooperation through proactive engagement, they can inadvertently render themselves powerless in protecting themselves and their futures.
This article was first published in SportBusiness.