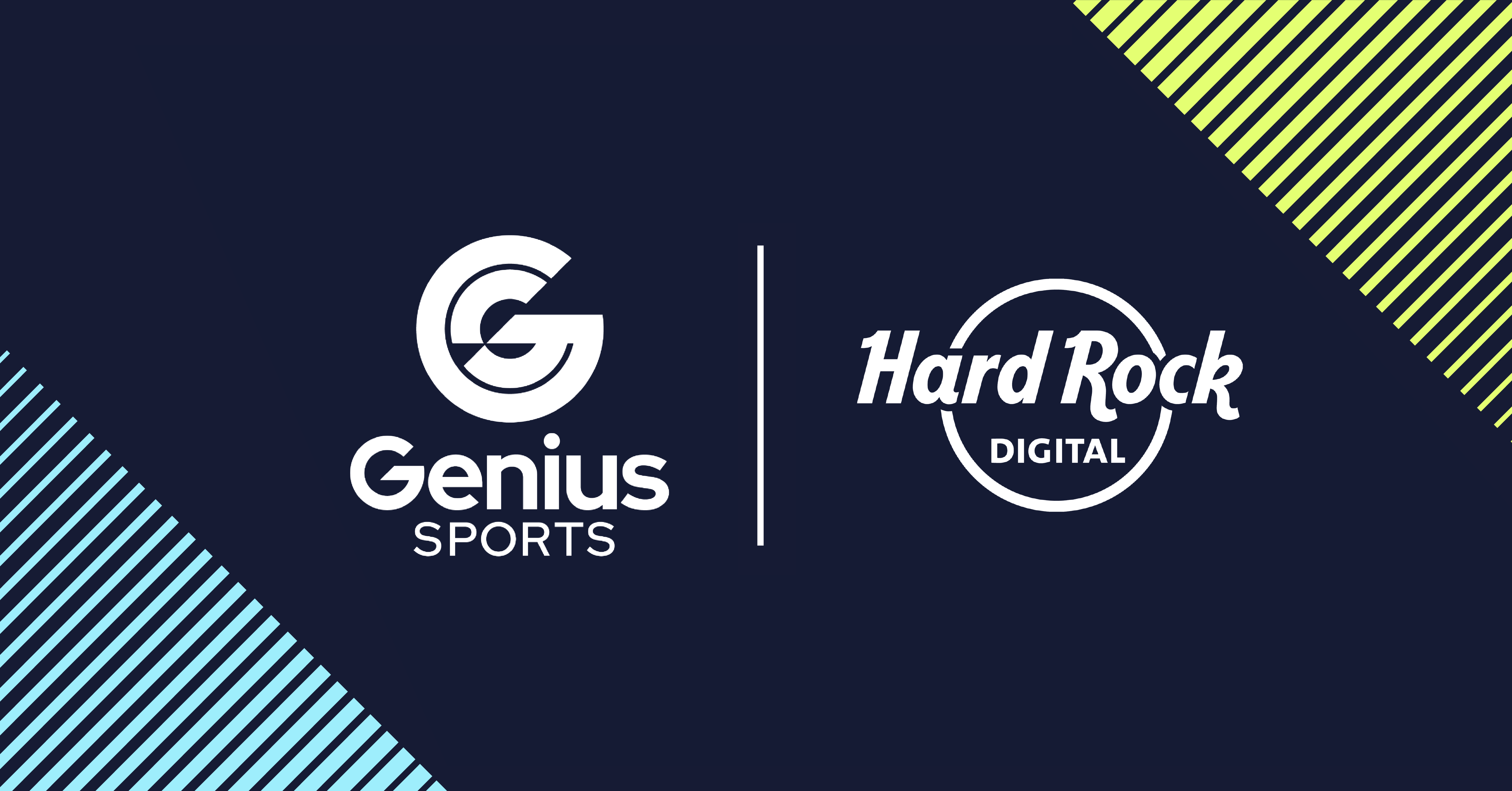 Genius Sports to power Hard Rock Digital with official sports data and digital fan engagement services
Genius Sports Limited (NYSE: GENI) ("Genius Sports" or "the Company"), the official data, technology and commercial partner that powers the ecosystem connecting sports, betting and media, today announced a new landmark partnership with Hard Rock Digital.
As the premier mobile and desktop sports betting brand, Hard Rock Digital will have access to Genius Sports' leading suite of sportsbook solutions, including official sports data from tens of thousands of events per year, customer acquisition and retention tools, and immersive fan engagement solutions.
This new partnership will include Genius Sports' proprietary suite of NASCAR's official data-driven in-race betting markets in addition to exclusive NFL official sports data-powered products, including access to the league's real-time statistics, proprietary Next Gen Stats (NGS) and official sports betting data feed.
Furthermore, Hard Rock Digital will gain access to Genius Sports' market-leading portfolio of official data-powered in-play content from other top tier U.S. and international leagues including the NBA, MLB, English Premier League, Liga MX, Argentine and Colombian soccer.
"Hard Rock Digital is proud to partner with best-in-class partners like Genius Sports in order to curate the best place to play," said Marlon Goldstein, Executive Managing Director and CEO of Hard Rock Digital. "Our aspiration is to build the best brand in digital gaming and betting, and look forward to partnering with Genius Sports on our launch and beyond."
"This partnership with Hard Rock Digital will provide millions of customers with immersive and highly engaging live betting experiences, powered by the highest quality official data," said Mark Locke, CEO at Genius Sports. "Across each step of acquisition, engagement and retention, we provide our partners with a unique value proposition that is transforming fan experiences and the entire sports, betting and media landscape."