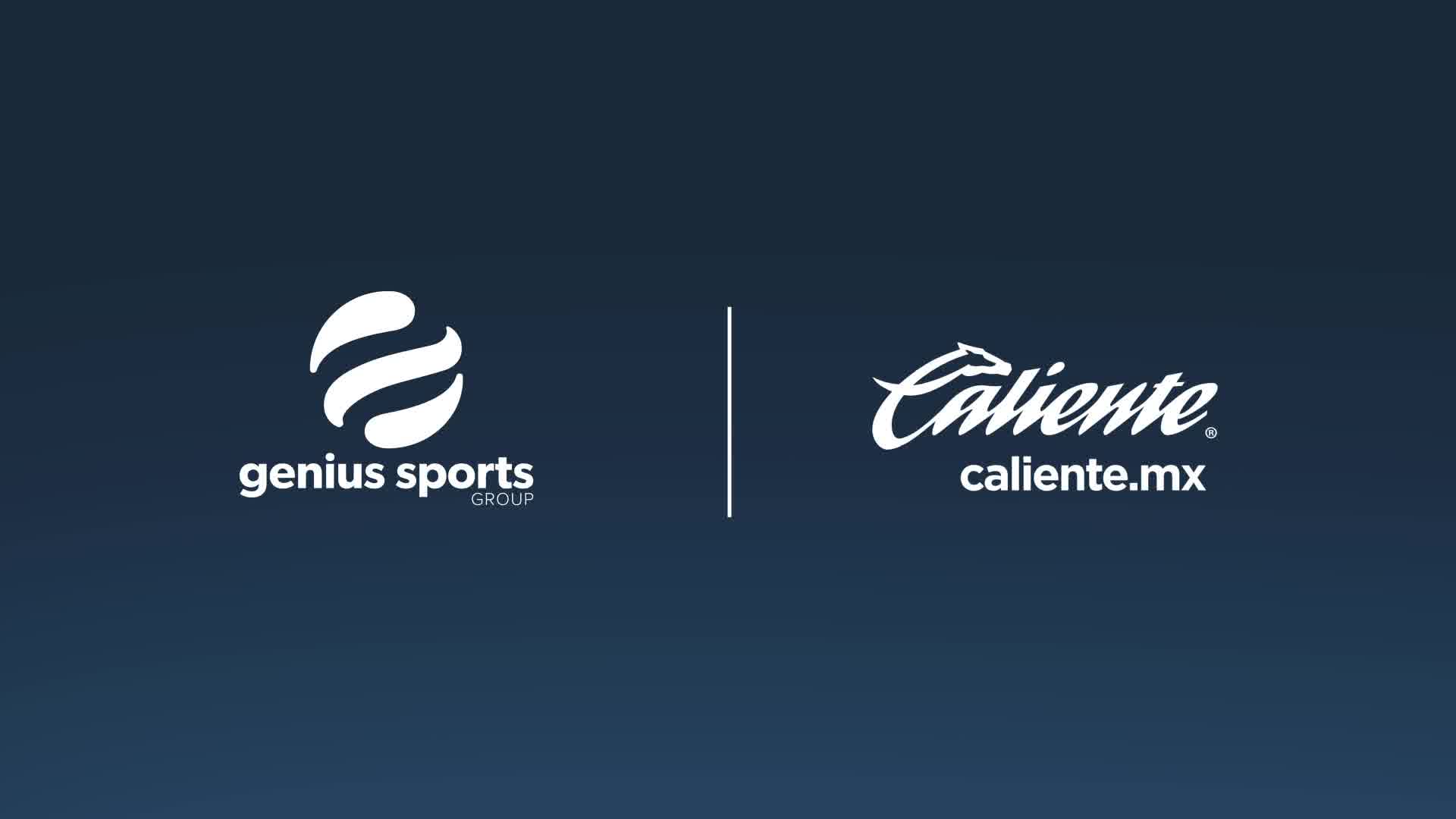 Mexico's market leading gaming operator will offer Genius' entire portfolio of official live sports data and thousands of global live streams, building on in-game trading content
Grupo Caliente, has expanded its relationship with Genius Sports Group, a leading provider of sportsbook management solutions, to include Genius Sports Group's entire portfolio of official live data and streaming content to Grupo Caliente's wagering customers.
Betgenius, a subsidiary of Genius Sports Group, will supply Grupo Caliente's Caliente.MX brand with its LiveData, LiveTrading and Streaming services, leveraging official sports data and video feeds from over 400 competitions.
This agreement will ensure Grupo Caliente's live betting product is powered by Genius Sports Group's high-quality real-time data and pricing for over 170,000 annual fixtures and complemented by over 20,000 live stream matches and games.
Through this growing partnership, Caliente.MX's live offering will access ultra-fast, reliable official sports data, captured from in-stadia, including some of the most popular betting leagues in Mexico and across Latin America; LigaMX, the English Premier League and Serie A, along with Argentine football and the Mexican Baseball League.
Fernando Martinez, Head of Commercial (LatAm) at Genius Sports Group, said: "As an established and ambitious operator, Grupo Caliente sees the long-term value of a partnership with Genius Sports and our global official sports content, for the benefit of its players and future profitability. With in-game betting in Mexico rapidly rising, expanding its content will ensure they can stay ahead of the game."
Emilio Hank, CEO of Caliente Interactive, said: "As the market leader in Mexico, we are always focused on providing our customers with the best possible product. We are excited to keep growing our content offering and to extend our long-term partnership with Genius Sports, as we continue to expand into other markets."
Contacts
Genius Sports Group Limited:
Chris Dougan, Chief Communications Officer
+1 (202) 766-4430
chris.dougan@geniussports.com
Tristan Peniston-Bird, The One Nine Three Group
+44 7772 031 886
tristan.peniston-bird@the193.com
Investors
Will Rodd, The One Nine Three Group
+1 917 714 1791
will.rodd@the193.com