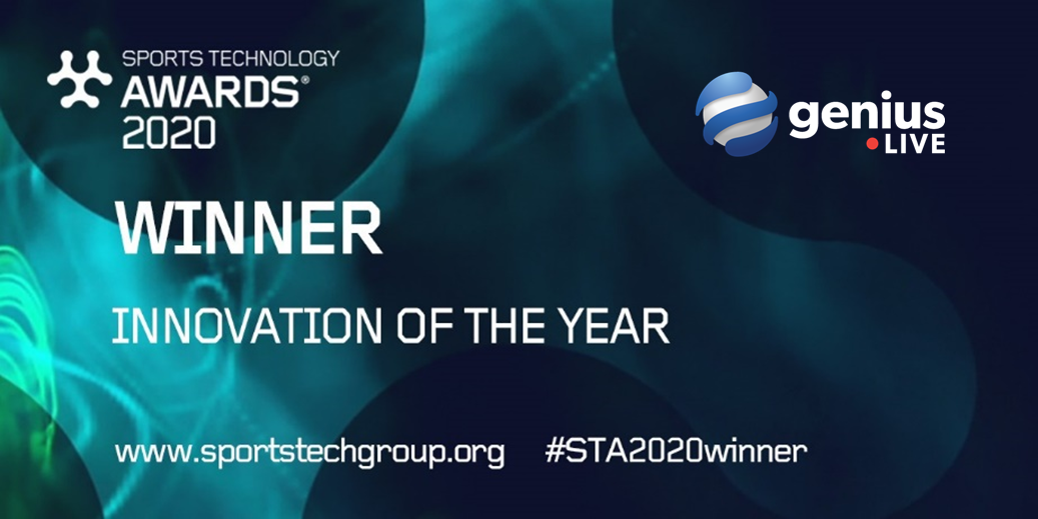 GeniusLive, the automated live streaming and production solution by Genius Sports, has won the Innovation of the Year at the 2020 Sports Technology Awards.
Launched in 2013, the Sports Technology Awards attract submissions from the largest leagues, federations, clubs, broadcasters, suppliers and more from across the world of sport. Other nominees in the Innovation category included BT Sport, Nielsen Sports, Intel and Manchester City.
By removing the costs of hardware, production and personnel, GeniusLive enables leagues and federations at all levels of sport to stream their competitions to fans around the world.
When selecting GeniusLive as the Innovation winner, the judging panel commented: "This is a really interesting solution for governing bodies and leagues where normal methods of broadcast production just don't make economic sense. It is good to see such accessibility and opportunities being provided."
Anton Brams, Strategic Director, Streaming & OTT, said: "This award is a fantastic validation of the innovative work we are doing across the highly competitive streaming landscape. Now more than ever, leagues and federations beyond the top tier require reliable, high-quality streaming solutions that can deliver live content to their fans across multiple devices.
"Congratulations and thank you to our teams across the world in making this award win possible."