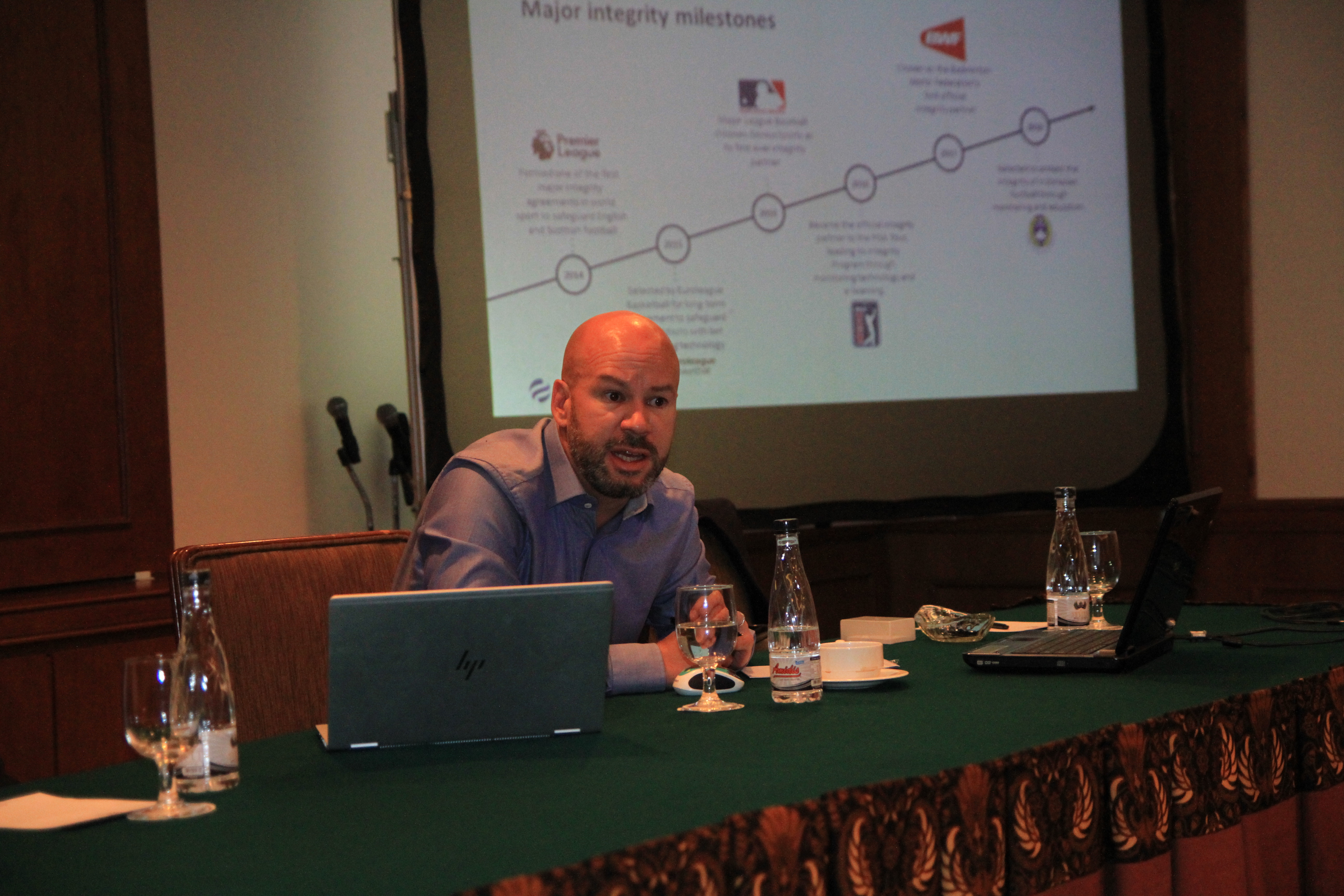 Genius Sports, a global leader in sports technology, has formed a new integrity partnership with the Football Association of Indonesia (PSSI) to help protect its competitions from the threat of match-fixing.
Having formed an initial partnership last month to drive the league's digital transformation, Genius Sports will now provide the PSSI with a range of Integrity Services, including cutting-edge monitoring technology and educational workshops.
Genius Sports' monitoring system compares real-time odds movements from markets worldwide with proprietary predictive algorithms to help identify any potentially suspicious activity.
This technology will be combined with a series of educational workshops, the first of which was delivered by Ben Paterson, Integrity Operations Director, earlier this morning (above).  These workshops will inform players, coaches and officials around the rules, regulations and potential consequences associated with match-fixing.
Marsal Irwan Masita, Deputy General Secretary of the PSSI, said: "Protecting the integrity of competitions is vitally important to the success and national development of the PSSI. We recognised Genius Sports' true expertise in this field and look forward to working alongside them to ensure our games remain transparent, honest and protected."
Ben Paterson of Genius Sports said: "Proactively combatting the threats of match-fixing and competition manipulation, demands that all sports constantly look to update and improve their existing measures and systems. The PSSI is demonstrating a commendable commitment to their integrity and we look forward to using our years of expertise to safeguard their competitions."