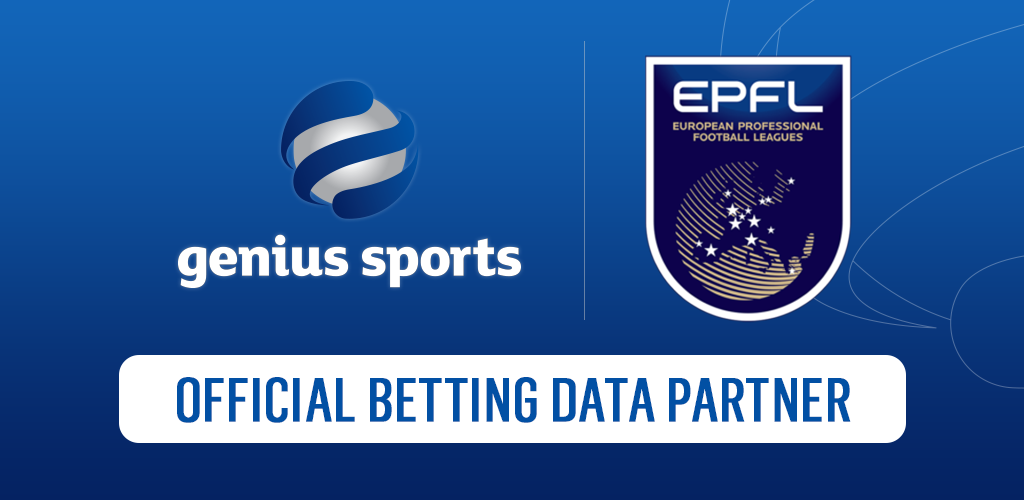 The Association of European Professional Football Leagues (EPFL) and Genius Sports, the global leader in sports data technology, are pleased to announce a progressive new data cooperation involving eight European leagues (the Austrian Bundesliga, Belgium ProLeague, Danish Divisionsforeningen, Israeli Professional Football League, Dutch Eredivisie, Norwegian Toppfotball, Swedish Föreningen Elitfotboll and Swiss Football League). This is the first multi-league agreement signed under the umbrella of the EPFL.
The leagues have come together via the EPFL to make available official betting data collection and supply rights for their matches on a non-exclusive basis for an initial three-year period.
The leagues' official betting data partners will receive access to optimal, secure positions in-stadia for the collection of live data allowing them to offer the most accurate and reliable data services to their betting operator customers. The partnerships generate a fair commercial return for the leagues as well as providing greater control and comfort over the integrity of the data that powers betting markets on their matches.
In its role as a leader for co-operation amongst European Football Leagues, the EPFL led the process of negotiating and concluding the agreements that underpin the new structure with assistance from data specialists at international sports law firm Couchmans LLP.
Alberto Colombo, Deputy General Secretary (EPFL) said: "This project reflects one of the EPFL's key aims which is to help its member leagues take advantage of new opportunities and follow best practice in the sports industry. I'm delighted that we've been able to help this group of leagues to create formal, state-of-the-art partnerships in the area of live data which deliver commercial value and improve the levels of control and integrity around the use of the content by the betting industry. The initial partners: Perform Group, Sportradar and Genius Sports all have a solid reputation in the industry and on behalf of the EPFL and the member leagues involved in these arrangements I can say that we are very much looking forward to working with them going forward".
Steven Burton, Managing Director (Genius Sports), said: "We are delighted to be working in partnership with the EPFL on this important project. Our innovative technology and services will help some of Europe's most exciting football leagues to maximise and protect the long-term value of their official data rights."