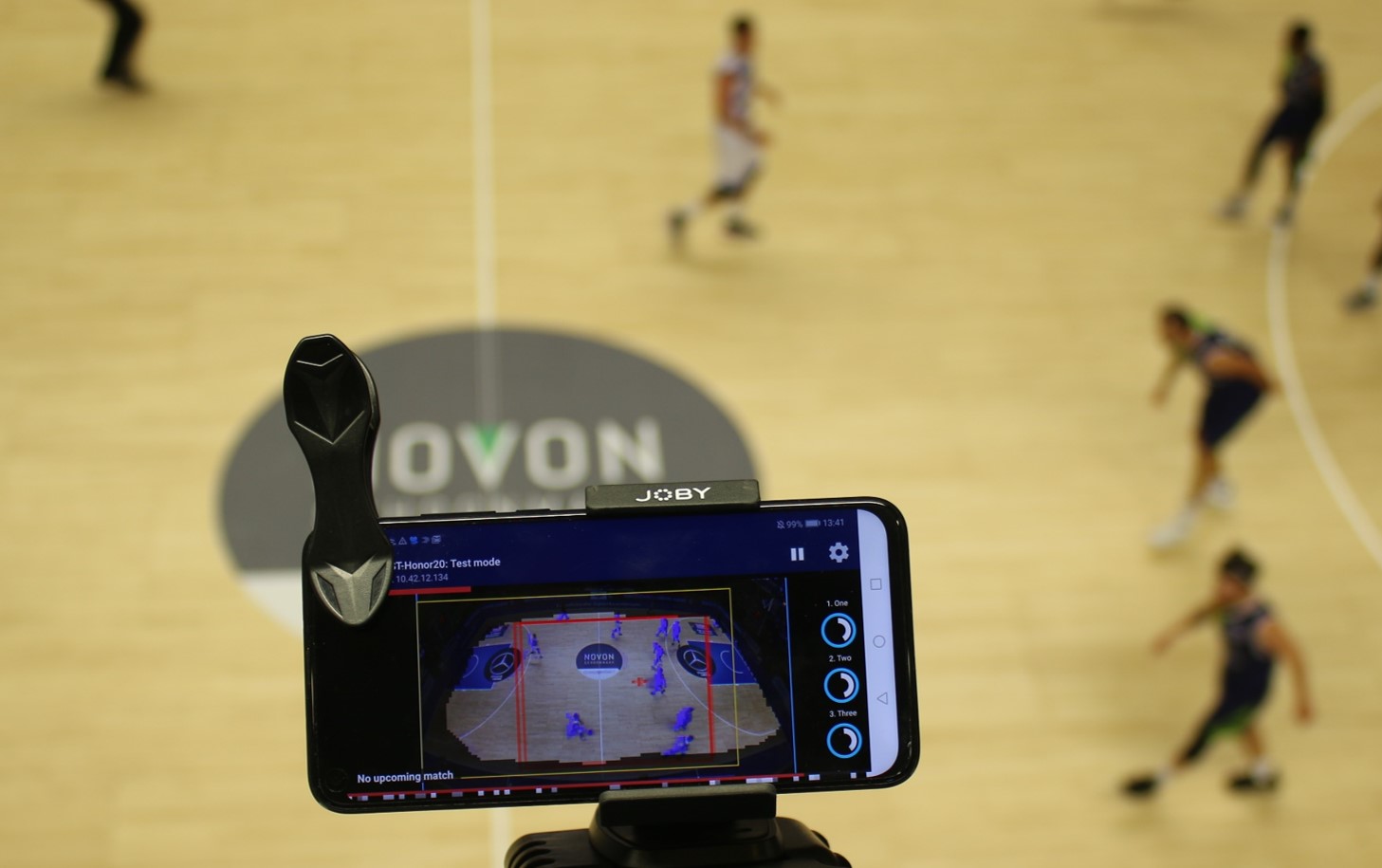 AI-powered solution launched initially for basketball, volleyball and other indoor sports.
Genius Sports, a global leader in sports data and technology, today announces the launch of GeniusLive, an end-to-end streaming and OTT solution that enables leagues and federations, at all levels, to automate the video production of live sporting events.
Using AI-powered algorithms, GeniusLive automatically tracks, pans and captures the live action, removing the need for expensive hardware as well as in-venue production and personnel. Genius Sports' global network of partners will be able to publish TV-quality live streams and highlights complete with integrated commentary, graphics and statistics to be distributed live, or on-demand, via their own OTT platform.
The launch of GeniusLive follows Genius Sports' acquisition of streaming and performance analysis company Oppia Performance. Combined with Genius Sports' leading data collection and analytics tools, GeniusLive will deliver advanced coaching insights, combining rich scouting data with integrated video to help coaches analyse and improve player performance, evaluate training sessions and enhance in-game decision making.
Steven Burton, Managing Director of Genius Sports said: "The launch of GeniusLive is an exciting and natural progression for Genius Sports, providing sports with high-quality, low-cost technology to produce, distribute and commercialise live and recorded video content. Our partners will be able to harness an unprecedented level of live video and statistics to transform the fan experience and generate new revenue."
Anton Brams, former CEO and Founder of Oppia Performance, said: "As a former volleyball player and coach, Genius Sports' commitment to making advanced digital technology available to all levels of sport made them stand out as an ideal buyer. Being tasked with rolling out our mobile technology to sports in over 150 countries as Genius Sports' first Strategic Director of Streaming and OTT is a hugely exciting opportunity."
For more information, visit: https://www.geniussports.com/sports/ott-streaming