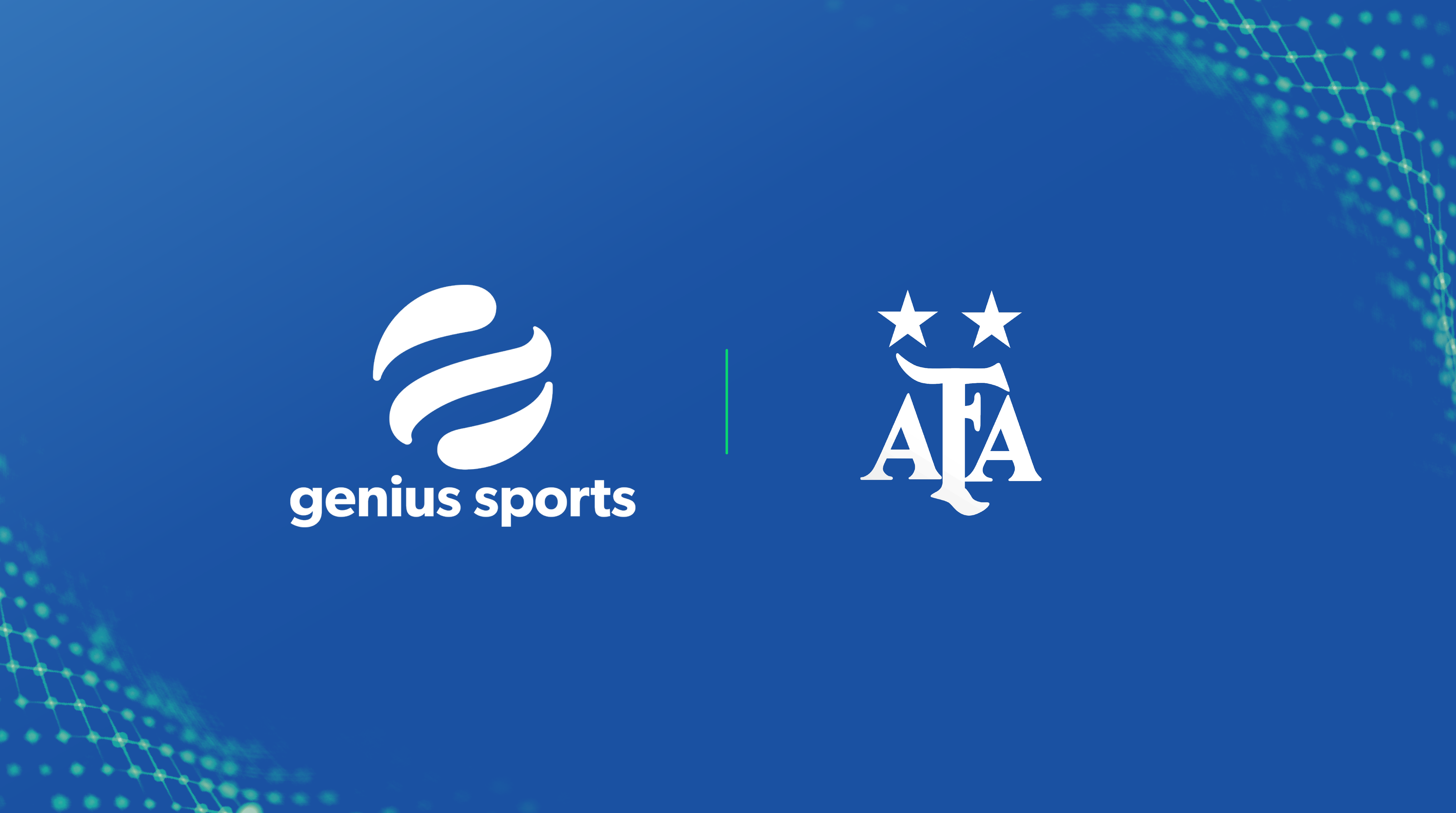 Genius Sports Group granted exclusive, in-stadia right to capture and distribute live data from Argentinian soccer, which is growing in popularity in the US and worldwide
The Argentine Football Association (AFA), the national governing body of the sport and one of the largest organisations in world soccer, has selected Genius Sports Group as its exclusive live data and integrity partner.
Across over 3,300 games a season and 13 competitions including the Liga Profesional de Fútbol (formerly Superliga) and Primera B Nacional, Genius Sports will have the exclusive rights to capture official live game data from in-stadia and distribute it to hundreds of sportsbook operators around the world.
This long-term partnership will create the fastest, most accurate live data feed on Argentinian soccer, providing a platform for in-play betting products and future innovations.
As the trusted integrity partner to the English Premier League, Dimayor Colombia and the German Football Association, Genius Sports Group will safeguard all levels of Argentinian soccer from the threats of match-fixing and betting-related corruption. Its Bet Monitoring System will provide 24/7 visibility and protection, comparing global betting patterns with predictive algorithms to automatically flag any potentially suspicious activity.
Claudio Tapia, President of the Argentine Football Association, said: "For the Argentine Football Association it was a fundamental priority to establish an official data and statistics system for our competitions to grow revenues and expand our international audience. It was equally important to retain a partner that could provide vital protection from any betting-related threats so that Argentinian soccer fans can enjoy games that are fair, transparent and unpredictable.
"Genius Sports' experience as an official data and integrity partner to many of the world's largest sports including the English Premier League made them the ideal choice and they will be central to our global growth."
Jack Davison, Chief Commercial Officer of Genius Sports Group, said: "Being selected by AFA as their exclusive in-stadia data and integrity partner is a pivotal moment for the entire Genius Sports Group.
"Argentinian soccer gains a fair and transparent return from betting on its competitions and a platform to expand its global reach. Meanwhile, our sportsbook partners will be provided with more premium content from some of the most competitive leagues in world soccer."
On October 27, 2020, GSG entered into a business combination agreement with dMY Technology Group II, Inc. (NYSE: DMYD.U, DMYD and DMYD.TS) to drive its expansion as a leading provider of official data and technology powering the global sports, betting and media ecosystem. Upon the closing of the transaction, the combined company expects its ordinary shares and warrants to trade on the NYSE under the symbols "GENI" and "GENI WS", respectively.