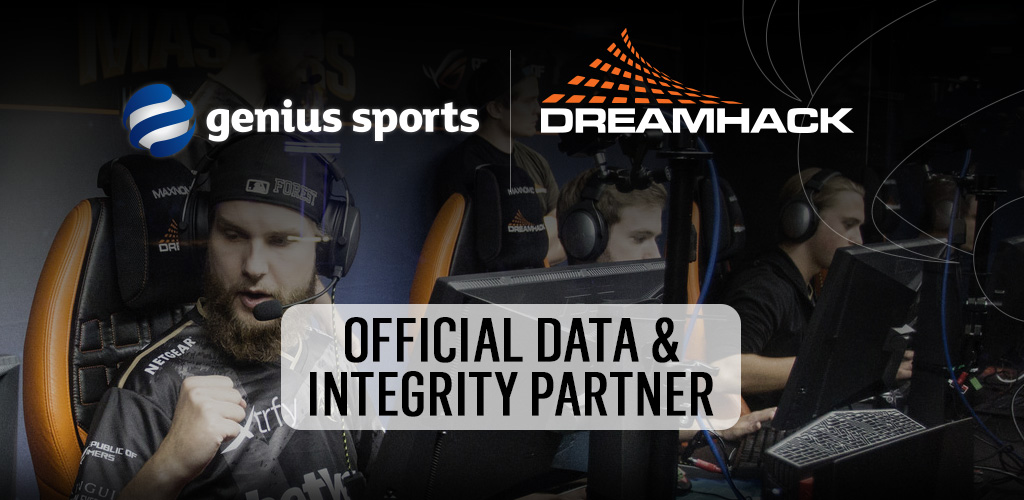 Genius Sports, the global leader in sports data technology services, has signed an extensive data and integrity partnership with DreamHack, the largest digital festival in the world and host of high profile esports tournaments.
The agreement will see Genius Sports not only distribute data and video streaming from DreamHack's esports events in the regulated betting market globally, but also help DreamHack protect its competitions from the threat of match-fixing.
As DreamHack's Official Data and Integrity Partner, Genius Sports will alert the organisation to suspicious betting patterns identified by its sophisticated integrity monitoring system, which boasts an unmatched view of regulated and unregulated markets across the globe.
Genius Sports will harness the collection of live statistics from all DreamHack-hosted esports events to supply data-driven solutions to the media industry, as well as to offer the most accurate and reliable data services and streaming to regulated betting operators.
Marcus Lindmark, CEO of DreamHack, said: "We are very pleased to team up with Genius Sports and have them assisting us with our ongoing integrity work across all our pro tournaments. But we're equally excited to have them as our official data partner and bring live data to their network of partners around the world."
Moritz Maurer, Head of Esports at Genius Sports, said: "This partnership is the latest example of an esports rights holder taking control of the data that powers betting markets on their matches in order to protect its integrity. It's also an exciting new commercial opportunity for DreamHack and one that we are in a unique position to facilitate through our unrivalled and highly regulated distribution arm."