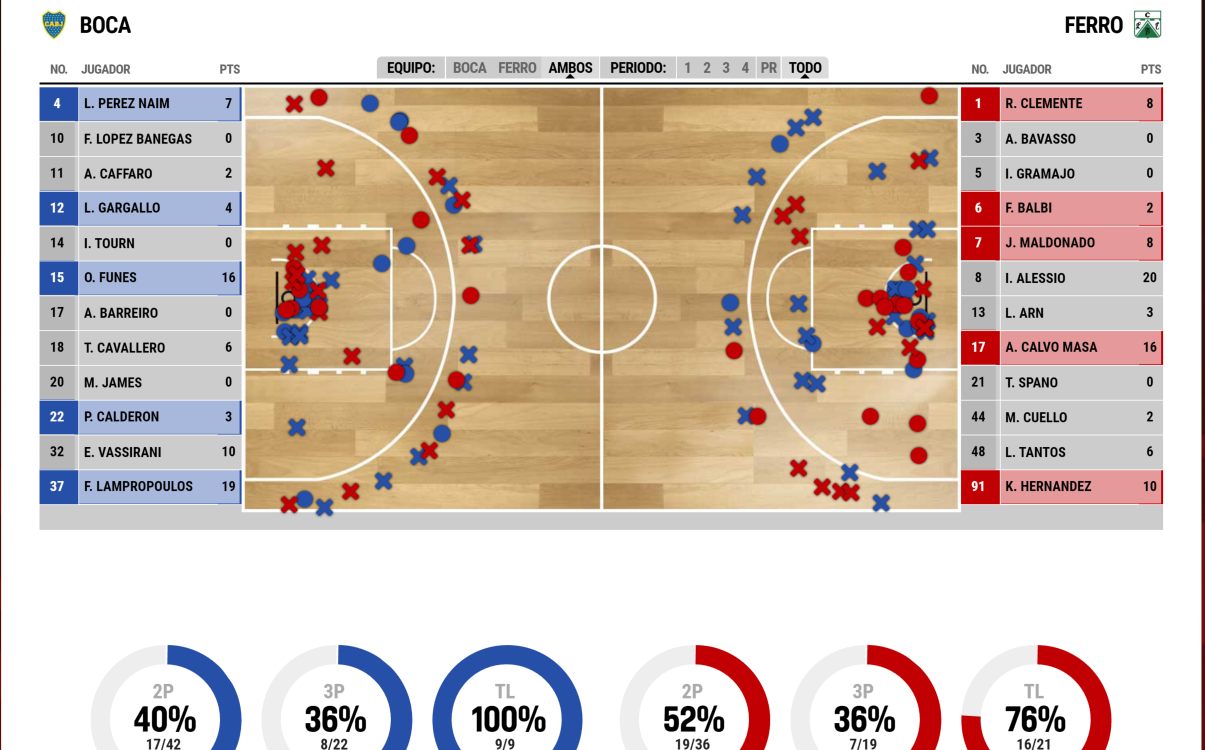 Sports data is increasingly important to fan engagement. Fans demand to know the final score but also expect rich analytical data that shows how, when and why a match was won or lost.
At Genius Sports, we've proven that the right use of live data can double a sporting body's online audience in just a matter of months. But how can fan engagement be measured and what is the secret to success?
In July 2015, the Asociation de Clubes de Basquetbol (ADC), the body which oversees the Liga Nacional de Basquetbol (LNB), began its journey towards unlocking the full value of basketball data in Argentina.
Without a proven technology partner, not only were basketball fans in the country not being provided with optimum content but from the league's perspective, other opportunities were being missed across commercialisation, as well as player and team analysis.
At Genius Sports, we understand the invaluable role technology can play in achieving increased fan engagement, and for the past 18 months have provided the LNB with FIBA LiveStats, the premier live statistics collection tool in world basketball.
When used with official live data, LiveStats provides governing bodies with several other innovative products, specifically designed to attract and engage new and existing audiences.
The LiveStats GameCentre was implemented to provide fans in Argentina and beyond with dynamic live statistics that evolve in real-time to the events of any given game. Covering both player and team-specific metrics, Argentinian basketball fans were provided for the first time with the premier live data experience.
Beyond the initial partnership, Argentinian basketball has taken other proactive steps to better engage their fans. The LNB has optimised its website to utilise Genius Sports' Widgets, which provide a snapshot of game, player and team statistics, therefore, driving traffic to further pages.
While forward-thinking measures are key in driving increased fan engagement, the numbers are the top priority. In just 18 months, the LNB has doubled its global audience with millions of active sessions at peak times.
By attracting millions of new users throughout 2016, the LNB has eclipsed several more internationally recognised leagues to achieve remarkable success promoting their brand and product.
Engaging with fans is critical to any sport's popularity and long-term future. Modern technologies, combined with the sharing power of social media, have created unprecedented opportunities for all leagues and federations to grow their global audiences.
In partnership with Genius Sports, the LNB has paved the way for other basketball leagues by investing in and implementing a state of the art digital ecosystem that connects them with fans across the globe.