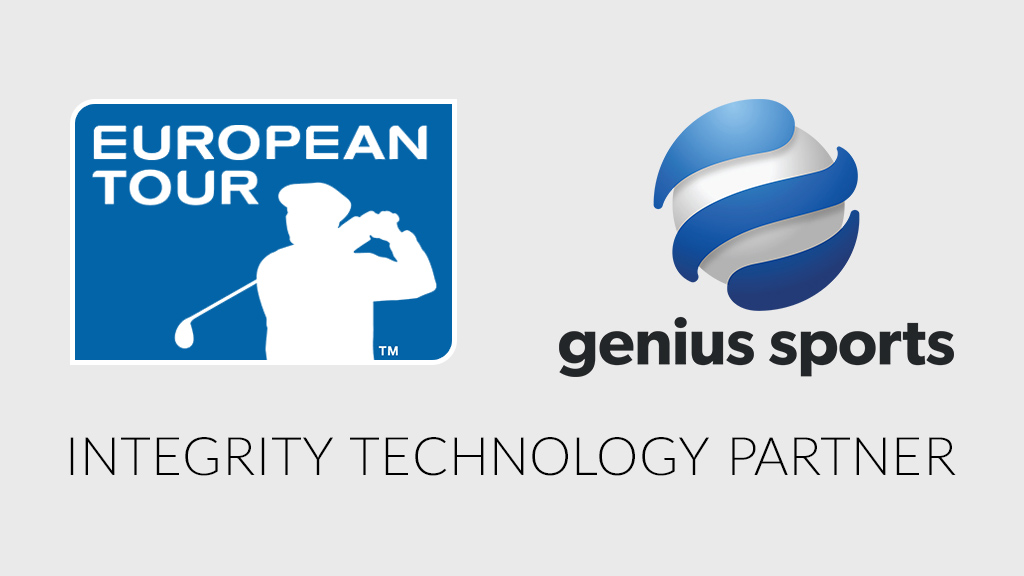 Global leader in sports integrity to safeguard the European Tour from betting-related corruption
The European Tour has selected Genius Sports to support its new integrity initiative by utilising its cutting-edge technology to monitor global betting markets.
Genius Sports' bet monitoring system is central to how over 100 leagues and federations around the world combat the threats of match-fixing and betting-related corruption, including the English Premier League and Major League Baseball.
Under the new agreement, Genius Sports will track global odds movements on the European Tour's events and use sophisticated mathematical algorithms to provide automatic alerts when irregular betting activity is identified.
The European Tour's newly established Integrity Unit will be supported by Genius Sports' team of expert integrity analysts, providing crucial transparency through detailed reports, analysis and betting data. The Integrity Unit leads the Tour's strategy, forging relationships and facilitating communication with betting operators and regulators.
Ben Paterson, Integrity Operations Director of Genius Sports, said: "To be truly effective, a sport's integrity strategy must be underpinned by continuous bet monitoring and reporting. We are proud to have been selected by the European Tour, providing new levels of visibility over global betting on their competitions and ensuring their events remain transparent, unpredictable and protected."
Keith Waters, the European Tour's Chief Operating Officer, added: "Our primary responsibility is to our players. We will educate and support all professionals to ensure they have the right guidance and understand the latest golf betting regulations.
"We are also conscious of our duty to the game of golf and its outstanding reputation for integrity, so our education and coverage will extend to all player support personnel, including the caddies, friends and families of the players.
"We will be utilising Genius Sports' sophisticated monitoring system and co-ordinating with betting regulators and operators, who play a vital part in preventing corruption."