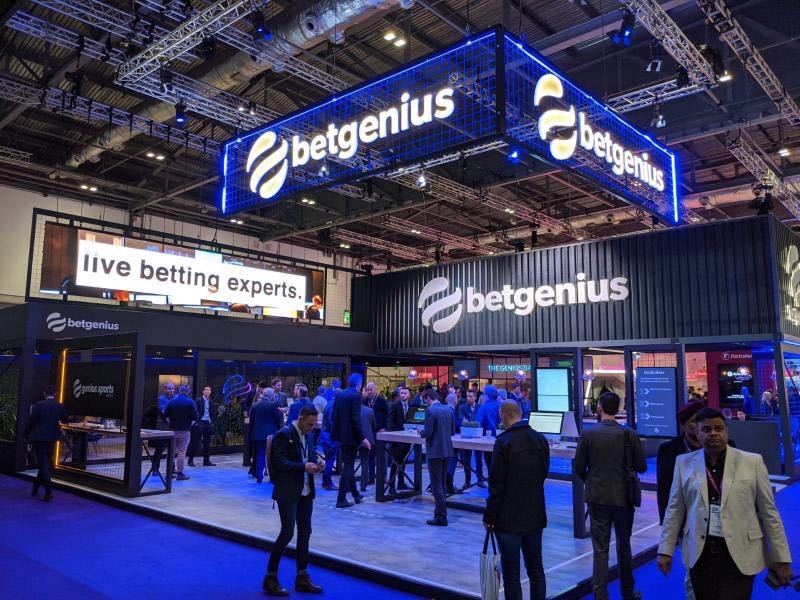 Dmitri Agapov, Betgenius' Head of Trading looks ahead to the battle for in-play engagement at Euro 2020 and outlines why control of technology will be vital in achieving success. This article was originally published on SBC News.
How can we win market share this summer? That's a question that traders and marketers at sportsbooks across Europe will be asking themselves ahead of the 2020 UEFA European Championship.
Starting 12 June, blanket TV coverage and digital content will ensure fan engagement is sky-high and for  sportsbooks, capitalising on this wave of excitement, retaining the attention of customers and maximising turnover, is the name of the game. The quality of your in-play experience will be a huge factor in whether the summer provides a long-term boost to your bottom line. During a tournament at which hardly any games are concurrent, attention to detail around the live betting experience is absolutely vital.
Price differentiation has historically been a key pre-match football battleground but it's importance in in-play is also on the rise. Creating a stand-out offering – such as the right range of markets, high market uptime and competitive pricing – is only possible if you are in control of your trading strategy, your margin and your market suspensions.
Following the action
When it comes to tapping into live football engagement through trading, few have nailed it as well as Sky Bet. Linked closely to live game state, its Price Boosts have carved significant in-play football market share and built a loyal base of recreational customers.
But while contextually cutting live margin is standard practice for many of the leading operators, for many the opportunity remains untapped.
So how can it be done? First of all, sportsbooks must identify which markets and fixtures they should focus on and prepare how to weight changes so that prices catch the eye but vulnerabilities and edges don't emerge.
As a general rule, cutting margin for popular local selections with a high-margin already built in, like player goalscorers in games involving the home nation or between 'elite' nations – when they are relevant to the tournament narrative – is most effective. By enhancing the local nation's striker to score the opener after a man-of-the-match performance in the previous game for example, product stickiness and bet placement is enhanced.
This is a great example of why flexible trading that allows for nimble thinking and tailored pricing is extremely valuable.
Minimising friction
But while price enhancements are great for catching the eye, holding attention and building out brand reputation, they must be backed up by a strong core live offering first-and-foremost. During a major tournament with 51 matches, sportsbooks won't get a second chance to get it right.
When it comes to in-play, just a few seconds of unnecessary downtime is enough time for customers to switch app, deposit and place a bet. As a result, we're seeing traders across the industry increasingly adopt highly aggressive live suspension strategies to avoid providing a disrupted experience.
A hot trend in this sense is reconfiguring prices instantly when a penalty, card or corner is awarded, without suspending. So far this football season, these capabilities have enabled our partners to keep cash out and headline markets open for nearly 100% of event lifetime – allowing punters betting opportunities and ways out with every twist-and-turn.
Euro 2020 is set to be the highest turnover betting event of the year and represents a month-long opportunity to engage valuable customers. The potential rewards are clear. By delivering a quality in-play betting product that feels intrinsically tied to the live action, sportsbooks can have another bumper summer.