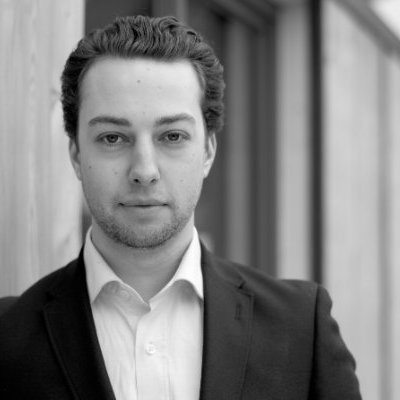 Both the eSports and betting communities have much to learn from each other
It was evident throughout the event that significant knowledge gaps exist on both sides of the fence. For those imbedded in the eSports community – from players and leagues to those running B2C betting sites – there is as much to learn from traditional bookmakers as the other way around.
It is perhaps the area of 'skin betting' – the market for wagering cosmetic in-game items – which traditional bookies must start getting their heads around. The sheer scale and value of skin betting surprised many at the event, but not as much as the fact that players of literally any age could take part.
This is a secluded economy within eSports activity which effectively allows people to bet their 'skins' on the outcome of games or casino-style jackpots, with the potential to sell them for cash on third party marketplaces.
And while not in traditional betting territory for the time being, the crossover into the mainstream isn't far off and operators need to educate themselves on its potential – and fast. It is gambling and will be treated as such by regulators before long.
In-play betting is key to unlocking the potential of eSports wagering
While some panellists insisted pre-match betting was driving eSports betting growth, Ben Conroy from Sky Bet pointed out that in-play betting had vastly exceeded expectations and now represented around 65% of its turnover on the product. Conroy also said there was a direct correlation between turnover growth and the number of events made available to customers.
As with sports like football and tennis, the live betting experience looks set to be the real battleground for eSports wagering, with players heavily engaged throughout the event and tracking multiple markets such as Team to slay the Next Dragon, Score the Next Kill, or to win the Next Round which keeps the offering exciting in every phase of the active Map.
Betgenius' Moritz Maurer explained that the huge challenges of trading in-play eSports were solvable so long as the right models were in place, just like with traditional stick and ball sports.
Integrity must be at the heart of eSports betting's growth
The exponential growth of eSports and the related betting opportunities made it clear that there is a lot to be done in terms of maintaining integrity.
A lack of clarity over handling of insider information and several cases of match-fixing, demonstrates an industry that is still vulnerable to manipulation.
In skin betting for example, it is clear that when events have very small prize pools and a huge volume of related betting going on at the same time, that there is a danger for match-fixing to occur.
But there was at least a consensus that more eSports organisations, including publishers and tournament organisers, need to join forces with suppliers like Betgenius which can provide intelligence and tools to assess the markets effectively.
A shared code of conduct is needed
The Summit heard several calls for a standardised code of conduct. The likes of Khalid Ali from the European Sports Security Association (ESSA) and Ian Smith of Sports Integrity Matters, both of whom carry out great work in connecting information and educating players, teams and organisations, suggested that the lack of professionalism, structure and regulation is a risk that could hurt the credibility of eSports.
Betgenius has been pursuing efforts in eSports integrity through its Sport Integrity Monitor (SportIM) product, since 2015. Besides building partnerships with key organisations in the eSports space, this includes the push for a shared code of integrity within the sector.
The establishment of a global code of conduct should be a shared primary target of eSports and gambling bodies in order to protect the success story of eSports betting. We believe that this requires a combined effort from publishers, tournament hosts, integrity bodies and data companies and Betgenius is ready to be a valuable partner in these efforts.
About Betgenius
As a company within Genius Sports, Betgenius is the leading provider of sophisticated data-driven software to the regulated global sports betting and lottery sectors. Last year, Betgenius launched the world's first comprehensive pre-match and in-play eSports betting product and now offers up to 45 in-game markets on multiple re-occurring objectives for over 500 events per month, with a roster of 12 clients including Sky Bet, Danske Spil and Betfair. The Betgenius eSports product is supported by complimentary data-driven digital marketing services designed to drive down CPAs and boost turnover.
Please contact our Head of eSports, Moritz Maurer on Moritz.Maurer@betgenius.com for more details.