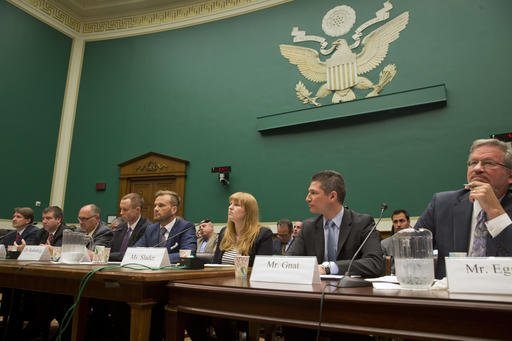 With an estimated 16 million players reported to have spent $4 billion in 2015, daily fantasy sports (DFS) has become the latest obsession across America, increasing both viewing figures and general fan engagement across the major US sports. Significant further growth is expected, however, in part due to an insider trading scandal and allegations of unfair pay-outs from DraftKings and FanDuel, who in combination occupy more than 90% of the sector, the legality of these sites has increasingly been put under the microscope.
State of play in the US
At a federal level, DFS sites in the US are exempt from being defined as gambling due to the Unlawful Internet Gambling and Enforcement Act of 2006 (UIGEA). Under this statute, any fantasy game falls outside the legal definition of gambling, as long as it "has an outcome that reflects the relative knowledge of the participants… and, in the case of a fantasy or simulation sports game, has an outcome that is determined predominantly by accumulated statistical results". General gambling definitions across both state and federal law require "consideration", "reward" and "chance", however, fantasy sports were deemed to be a game of skill over the above factors.
Though significant at the time, the UIGEA carve-out was largely established to deal with season-long fantasy sports sites, yet it is the daily format which has soared in popularity recent years. Legalising online fantasy sports contests has subsequently been left up to state determination, with only Virginia, Indiana, Tennessee and most recently Mississippi deciding to do so. Ten states currently deem DFS to be either illegal or a form of gambling, however, Nevada has fully licensed sports and online gambling, meaning that sites need only apply for a state gambling licence in order to operate there. New York Attorney General Eric Schneiderman has been among the most public critics of daily fantasy sports, targeting their 'easy to win' advertising campaigns and labelling the business as "a particularly pernicious form of gambling".
State of play in the UK
In contrast, the Great Britain Gambling Act 2005 simply deemed all fantasy sports to be a form of gambling, and therefore requires operators to obtain the relevant licence. According to the Government's Explanatory Notes to section 11: "The effect of making such schemes subject to regulation as betting is to ensure that all the relevant protections provided by the Act in respect of betting apply. Therefore, schemes such as 'fantasy football' competitions… will be regulated in the same way as bets placed on single events." Daily fantasy sports were thus incorporated under a pool betting system, with games of both skill and chance being grouped together.
Earlier this year DraftKings entered the UK market with a Gambling Commission licence and FanDuel has applied to do the same.
Why the difference?
During Wednesday's hearing, US Representative for New Jersey Frank Pallone questioned the contrasting definitions of fantasy sports across the Atlantic. How, he argued could the same game be classed as gambling in GB, but not in several states across the US? Significantly, the GB legislature avoided the chance v skill debate by firmly classifying fantasy sports within the category of betting.
The establishment of the game of chance v skill debate has characterised much of America's gambling legislation in the past decade, not least concerning online poker regulation, but definitively adjudging where the current fantasy sports lie in this framework is fraught with difficulty. Due to its frequency and immediacy, DFS requires further attention than its season-long counterparts, not only for the sector to flourish but to boost consumer protection and protect the integrity of the sports involved.
As argued by Legal Sports Report following Wednesday's hearing, direct federal action on daily fantasy sports looks a long way off, however, especially considering the UK's approach, fresh examination is required. Clarification, as ever, is vital for progress.