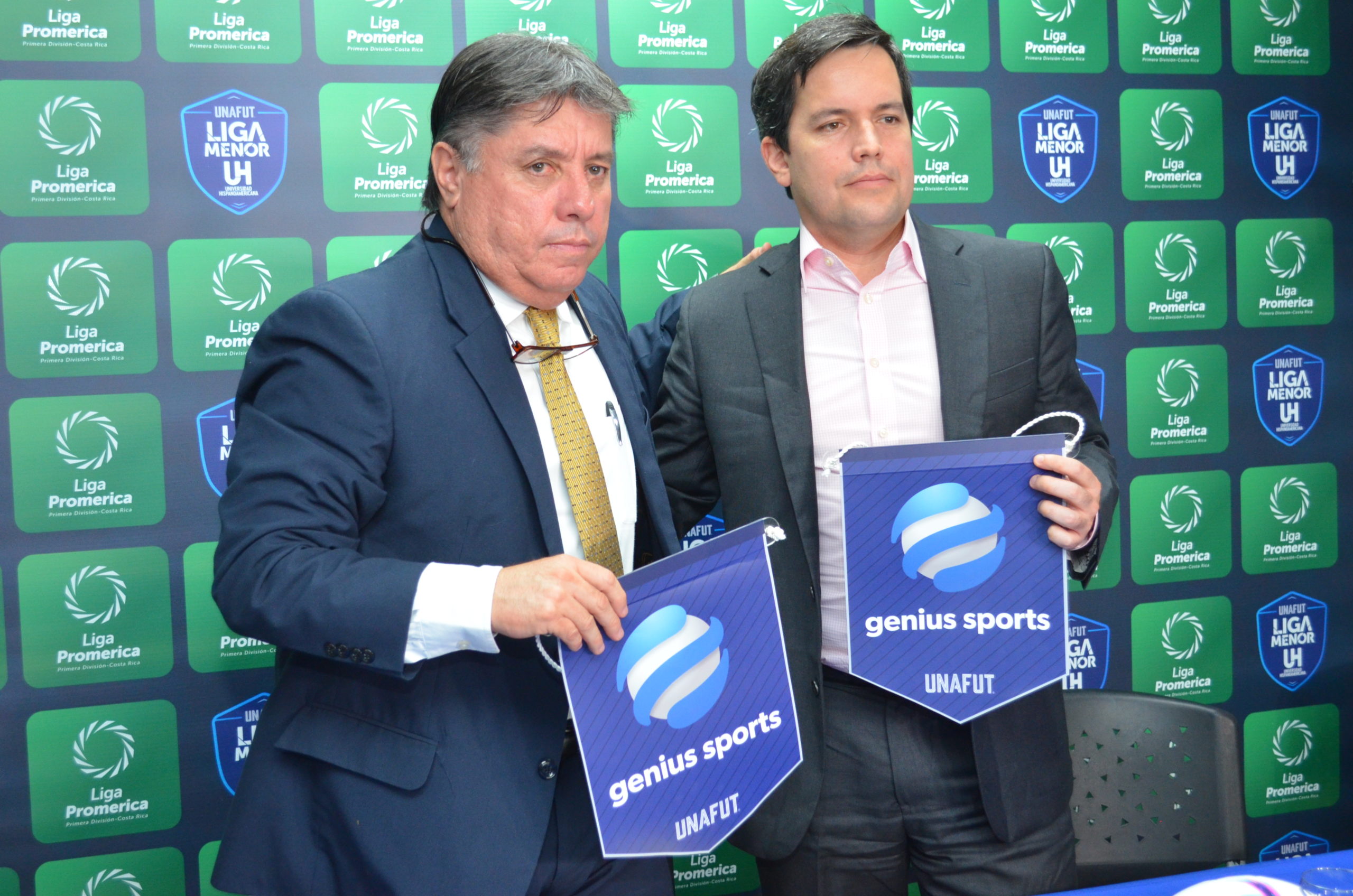 Genius Sports to drive fan engagement, publishing live statistics across multiple UNAFUT platforms
UNAFUT, the governing body of the largest football league in Costa Rica, has partnered with Genius Sports to launch a new digital and integrity strategy, powered by its live data.
As the official statistics partner to sports in over 150 countries worldwide, including the English Premier League, FIBA and the NCAA, Genius Sports will enable UNAFUT to capture, manage and distribute its live statistics.
Football LiveStats, Genius Sports' cutting-edge data collection system for leagues and federations at all levels of world football, will be in operation pitchside at every UNAFUT game, capturing the fastest, most accurate team and player statistics. As well as creating a single source of truth, UNAFUT's live data will power enhanced fan experiences across its website, a new customised mobile app and an automated social media publishing service.
Having recently been selected as the exclusive integrity partner to Superliga Argentina and Dimayor Colombia, Genius Sports' Bet Monitoring System will also protect UNAFUT from the threats of match-fixing and betting-related corruption, providing 24/7 analysis and intelligence.
Julián Solano, President of UNAFUT, stated: "We wanted to incorporate new technologies to our competition, Liga Promerica, as part of the development plan promoted by UNAFUT's Board for a professional league. We are pleased to announce our partnership with Genius Sports, which will provide data support in real-time and, most importantly, an integrity service that will protect us from the threats of betting-related corruption and match-fixing."
Diego Atuesta Pradilla, Commercial Partnerships Manager, Latam at Genius Sports, commented: "As the first CONCACAF league to implement Football LiveStats and our Integrity Services, this partnership with UNAFUT is critical to us achieving our aim of providing advanced technology to all levels of world football. UNAFUT statistics captured at pitchside will be central to their new digital strategy, providing their fans, members, players, coaches and more with essential context from every play."