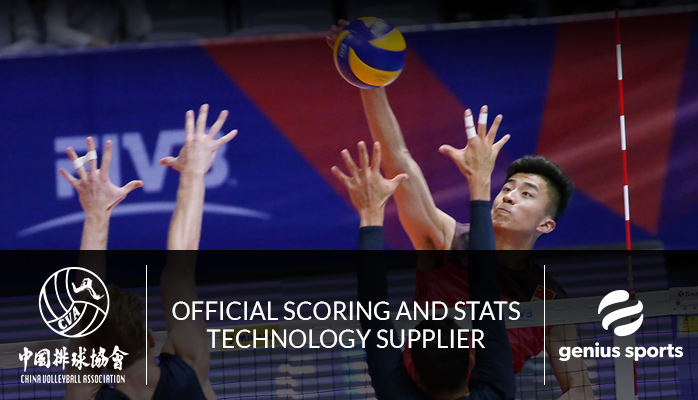 The China Volleyball Association (CVA), the governing body of the sport and organiser of the China Volleyball League (CVL), has selected Genius Sports as its Official Scoring and Stats Technology Supplier.
Across all CVL and National Championship games for both men's and women's competitions, the CVA will benefit from Genius Sports and Data Project's leading software, including its e-Scoresheet and Data Volley products.
e-Scoresheet enables the digital compilation and real-time distribution of the official match scoresheet. It is already utilised by the world's largest volleyball leagues and federations including the Fédération Internationale de Volleyball (FIVB) and the Confédération Européenne de Volleyball (CEV).
Data Volley will be provided by the CVA to each team, equipping coaches, statisticians and assistants with cutting-edge statistics collection software for scouting and in-depth performance analysis.
To enhance fan engagement, the CVA will also be provided with a customised Competition Microsite, delivering live score updates and data-driven insights before and after each game.
Li Quanqiang, Secretary General of the China Volleyball Association, said: "Data Volley and e-Scoresheet are in operation courtside across some of the largest volleyball competitions in the world. By introducing such leading solutions, we expect to further enhance the professionalism of CVA competitions, growing our global audience and attracting new fans to volleyball."
Steven Burton, Managing Director of Genius Sports, said: "As one of the largest sports markets in the world, our expansion into China represents a landmark moment for Genius Sports. We are delighted to have partnered with the CVA, powering their digital strategy by providing control over their official statistics, deeper coaching insights and enhanced fan experiences."