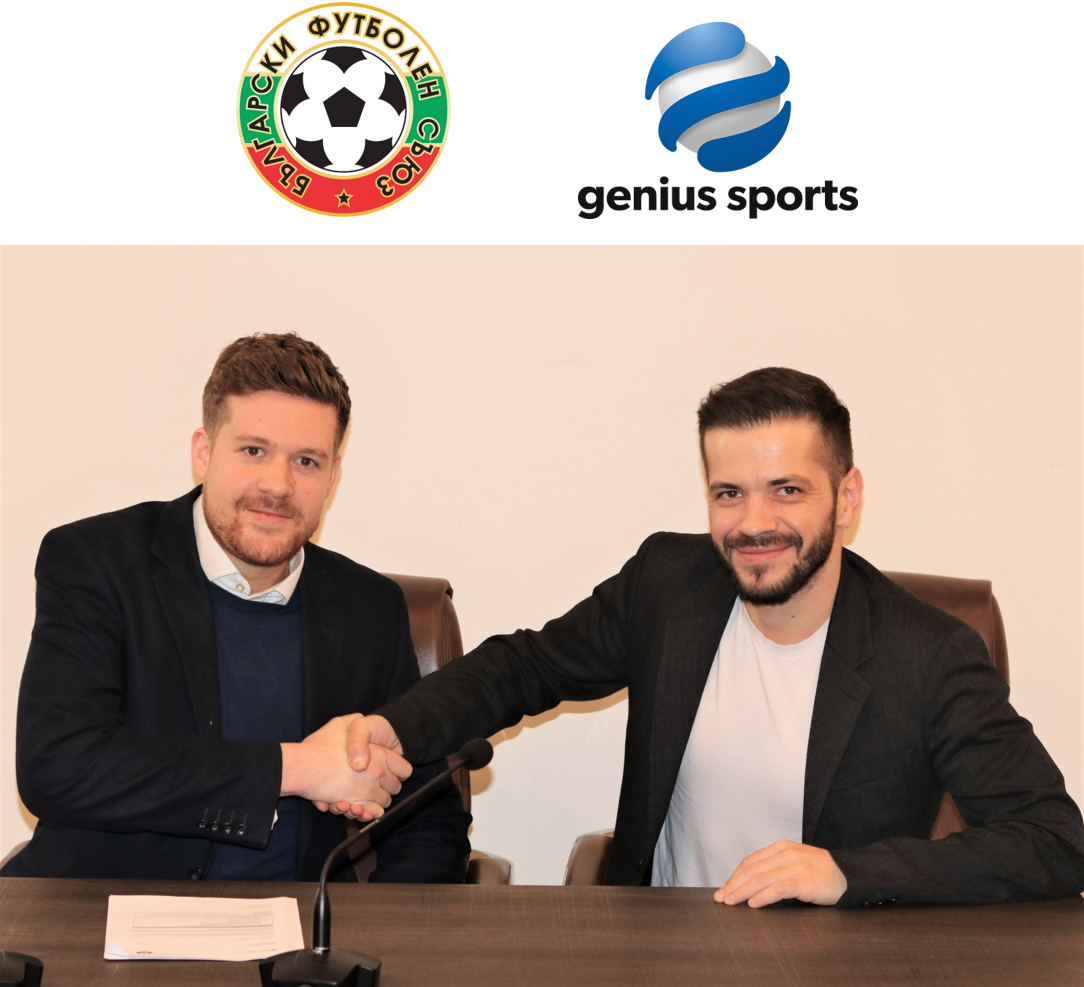 Hristo Zapryanov of the Bulgarian Football Union and Jonny Katanchian, Commercial Partnerships Manager at Genius Sports
The Bulgarian Football Union has partnered with Genius Sports, the global leader in sports technology, to transform how it captures, controls and distributes its live data.
In order to put its fans at the heart of its enhanced data initiative, live statistics will be published in real-time across the BFU's website, a new customised mobile app, social media publishing service and broadcast feed.
The BFU has played a critical role supporting the development of Football LiveStats, Genius Sports' newly launched system for capturing advanced statistics by providing official pitchside access to its leading league and cup competitions. The BFU's system for managing competitions will also be integrated with Genius Sports' technology, enabling the creation of official records on individual players, teams and tournaments.
Hristo Zapryanov, Marketing and communications director of BFU, said: "We are glad to have found such a renowned partner as Genius Sports to put forward this project. Digitalisation was one of the main priorities in our Strategic Plan and to use the vast experience of Genius Sports in data gathering and statistics will allow the Bulgarian Football Union to enrich the fan experience and to increase the value of the First and Second professional leagues brands."
Daniele Gonteri, Head of Football at Genius Sports, said "Providing official, accurate and real-time data feeds on all BFU competitions is vital to supporting their digital development, creating meaningful connections with their fans and streamlining their operations. We're proud to be their data partner, maximising the value of their asset and growing technology set."