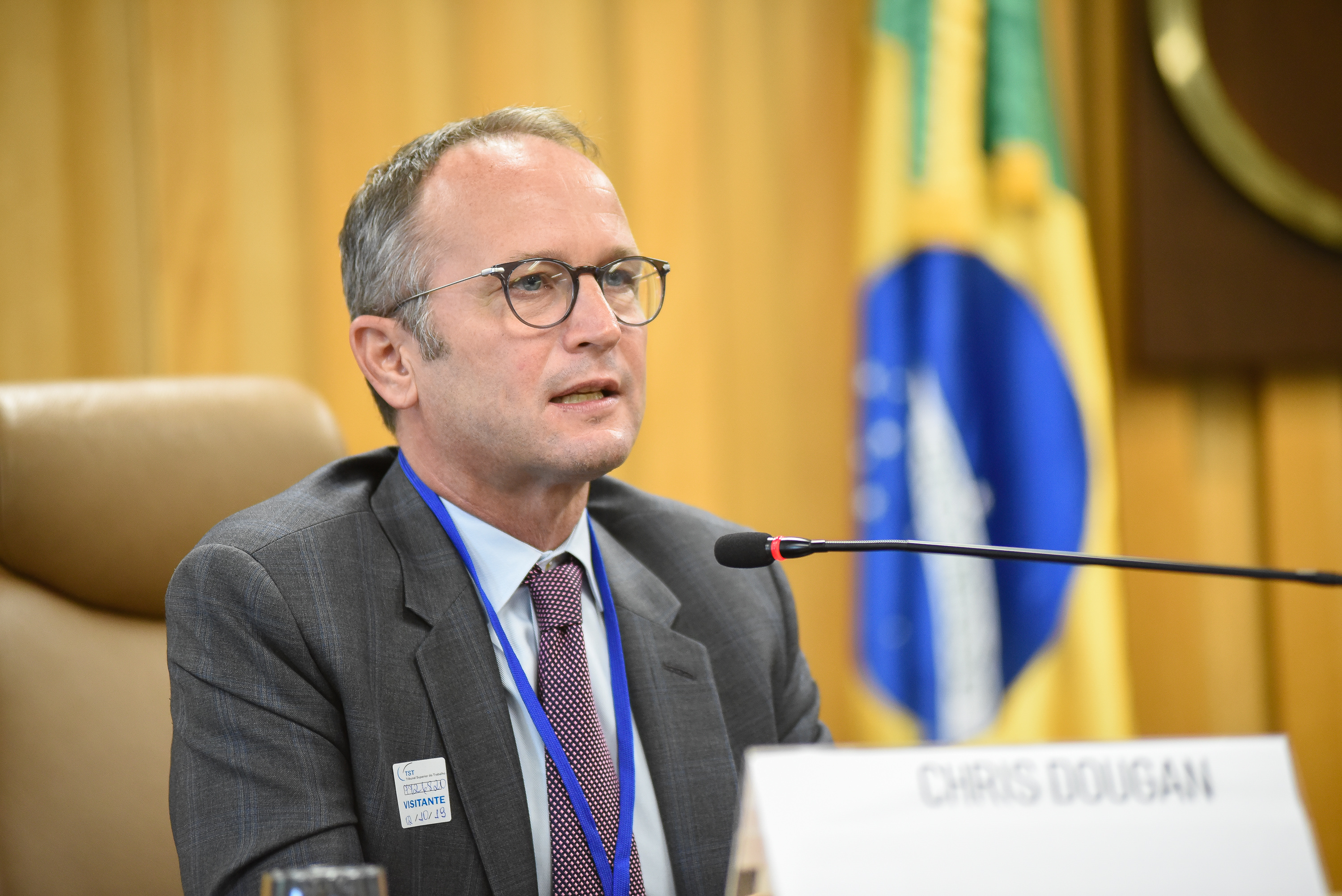 Chief Communications Officer Chris Dougan discusses the growing importance of monitoring technology in safeguarding sports integrity 
Following the decision in December 2018 to initiate the legalisation of sports betting in Brazil, the International Governance and Risk Institute (GovRisk) and Genius Sports hosted a landmark summit on Wednesday 2nd October to discuss the importance of integrity in a regulated future.
With scrutiny on sports integrity and the threats of match-fixing and betting-related corruption greater than ever, this summit convened expert speakers and attendees from Brazilian government, sports, law enforcement and betting in the Tribunal Superior do Trabalho.
Having recently published drafts of the secondary regulation of sports betting, The Ministry of Economy's department, SECAP, were represented by Alexandre Manoel Angelo da Silva, as well as Waldir Eustáquio Marques Júnior, who provided perspectives on the recent public consultations and future intentions for the development of the regulation.
International experts offered perspectives and experiences of combating corruption and match-fixing from across the world, local experts highlighted nuances and expectations for the Brazilian market, and government representatives reiterated their commitment to protecting the transparency and future of Brazilian sports.
There was strong determination among the key stakeholders to continue cooperating in a focused and structured way on efforts starting from prevention and education, to the enforcement of law and prosecution of criminals.
Dominic Le Moignan, Director of Government Projects at GovRisk, said: "Protecting sports presents many challenges and it is not possible without tailored regulation and effective enforcement, utilising sophisticated data analysis. We have seen a promising commitment to future cooperation among the key agencies, such as the Ministry of Economy, Special Secretariat of Sports, federal and state police, and the prosecutors' office. Building on this momentum will be vital to protecting the integrity of Brazilian sports."
Christopher Dougan, Chief Communications Officer at Genius Sports, said: "Realising the benefits of a legalised Brazilian betting market, such as tax revenue, job creation and increased consumer protection will only be possible if fans have faith that its sports are fair, transparent and unpredictable. This summit was critically important to begin fostering effective cooperation between multiple sectors that will ensure integrity is at the heart of the ongoing legislation in Brazil."