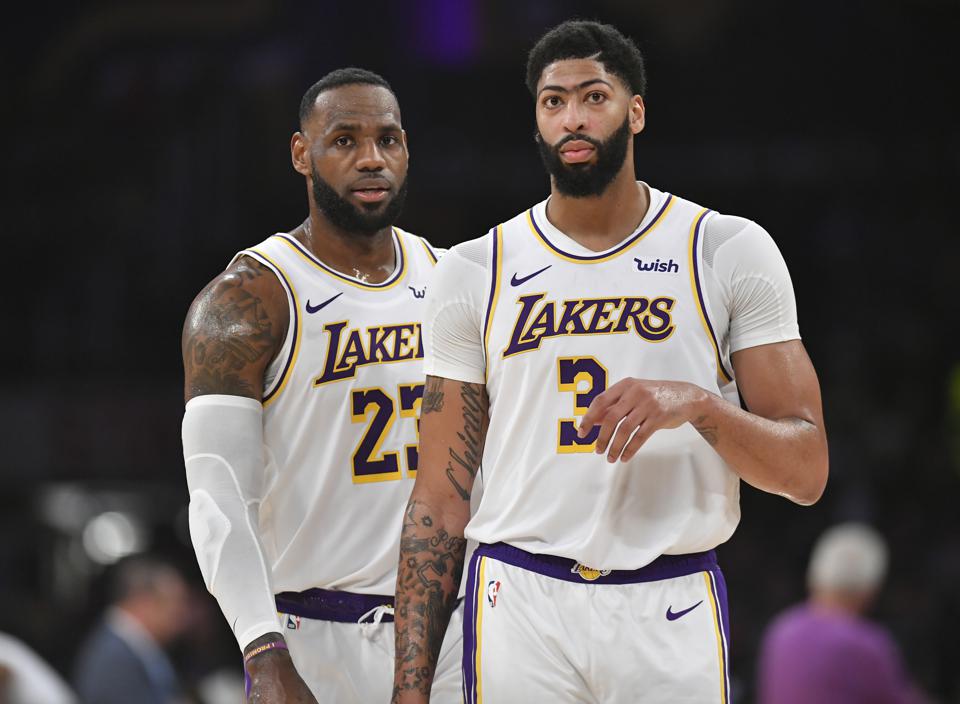 Ahead of the NBA's July 30 return, Bill Anderson, SVP – U.S. at Genius Sports Group looks at what the league's move to complete the season in Orlando means for sportsbook odds. This article was first published with SBC Americas.
After a nervous four-month hiatus, the resumption of the NBA season is almost here. On Thursday 30th July, 22 teams will battle for a spot in the playoffs and ultimately a place in history as the 2020 NBA world champions.
Ahead of the behind closed doors restart, the latest betting odds paint a picture of just how different results might look inside the ESPN Wide World of Sports complex in Orlando.
For almost every game, sportsbooks – Betgenius partners included – have set spreads more evenly compared to the same matchups earlier in the 2019/20 season, while points totals are in many cases 10 to 15 points lower.
Given the new-look format, it's important to understand what's driving these line movements and what sportsbook traders should watch out for to maximize hold as the season plays out.
A whole new ball game
As the NBA's official data partner and odds provider to the sports gambling industry, we understand how our customers must adapt their pricing to match the new unknowns.
The 2019/20 season will be completed on three courts within the Orlando bubble, meaning no fans, no long-distance travel and a neutral playing environment.
And although courts will resemble the home team's floor in its home arena, home court advantage will not be a factor that impacts the final result.
To account for this, the Betgenius trading team will rapidly respond to changes in team ratings and adjust our NBA model to suit the fluid environment. As the season plays out, we'll quickly learn which teams are suited to the new format and alter our pricing accordingly.
As a general rule going into the restart, we can expect teams with strong home records like the Philadelphia 76ers (29-2) and Milwaukee Bucks (28-3) to lose out, while sides with impressive win rates on the road like the Dallas Mavericks (21-12) have a good chance of benefitting. As the early betting shows, we're set to see closer scores than usual, too.
With travel out of the equation, our traders will also be monitoring the fitness and form of particular teams as the season progresses. We'll have the edge over our competitors with thousands of live player performance data points, ensuring we deliver the sharpest in-game odds in real-time.
In a regular season, NBA teams are known to rack up between 30,000 and 60,000 miles travelling between games – perhaps most notably the Blazers, Celtics, Lakers, Clippers and Suns. Although difficult to quantify, this level of travel must take a toll on the players.
So while the Pacers, Raptors, Nets, Wizards and Bucks might usually gain an edge from less travel days, airmiles won't be a factor in Orlando. Likewise, the Denver Nuggets and Utah Jazz won't enjoy their usual altitude advantage, either.
Slow up
The practice game scrimmages marked the first taste of action for NBA stars since March. Restricted practice due to COVID-19 along with a general lack of fitness, mean we're in for a degree of rustiness when the season resumes.
In betting terms, that translates to less points scored and explains the lowered totals going into the first set of games. Expect to see lines set higher as players reach peak fitness.
For some teams, preparation ahead of next week has also been disrupted because key players have been missing.
Russell Westbrook, Nikola Jokic and Malcom Brogdon are among the names to return to practice late after positive cases, while the Nets, Wizards, Spurs and Pacers have all seen stars withdraw from the return completely.
More cases are not inconceivable and, with scheduling intense, injuries are a possibility after the lengthy break, so sportsbooks must be prepared to deal with missing players in the coming months.
For traders, the reason a player is ruled out is insignificant; positive cases should be handled identically to an injury. The key is finding fast and reliable sources of information, keeping track of the latest news and knowing how to weight your odds movements.
After an enforced four-months out, live sport in the U.S. is finally back. The safe return of the NBA, coupled with the MLB, NHL, NASCAR and the MLS mean we're in for a sporting extravaganza this summer.
Growing up a native, die-hard fan of the Bulls, Cubs and Blackhawks, I cannot wait to watch it unfold.