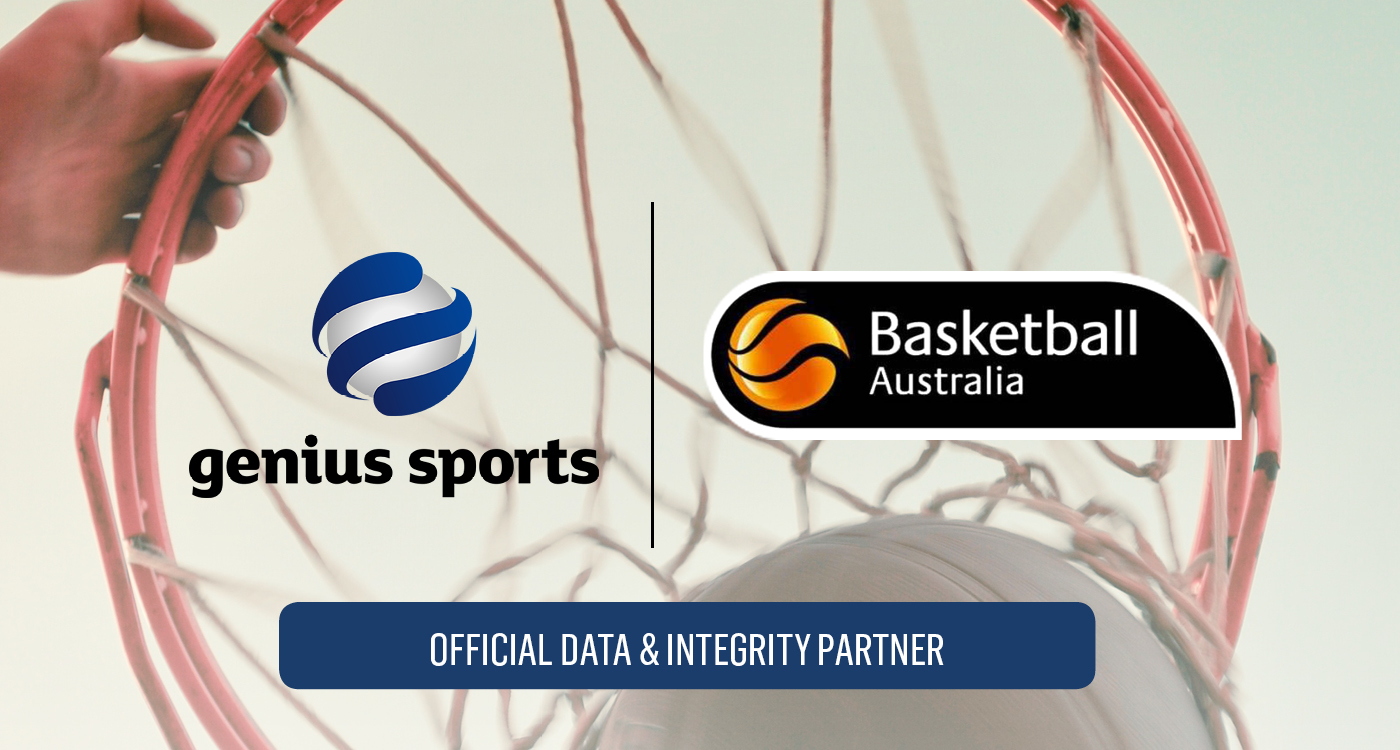 Genius Sports, the global leader in sports data technology and Basketball Australia, the governing body for the sport of basketball, have entered into an official data and integrity partnership.
The partnership will cover the Women's National Basketball League, South East Australian Basketball League as well as the top-level league in each state in Australia.
Under the terms of this agreement, both parties will work in unison to combat the dual threats of match-fixing and betting-related corruption.  Genius Sports will provide its 24/7 bet monitoring system which is relied upon by the some of the world's largest sports leagues and federations to monitor and evaluate real-time betting patterns from betting markets worldwide to detect any potentially suspicious activity.
Basketball Australia has also selected Genius Sports as its official data partner, controlling the supply of official data to legal, regulated betting operators around the globe.
Genius Sports will work with each leagues' trained and accredited statisticians to ensure the accurate and efficient collection of official data. It will provide comprehensive ongoing training together with a unique digital platform which facilitates real-time communication between the league and the statisticians.
By forming this official data and integrity partnership, Basketball Australia will be granted an unprecedented level of visibility and control over the supply and use of its official data.  The use of an official feed will also deter "courtsiders" from collecting unofficial data within the stadium which can then be distributed without the sport having any visibility or control over the subsequent use.
Anthony Moore, CEO of Basketball Australia, said: "We are delighted to have formed this official agreement with Genius Sports. This unique partnership will not only enable Basketball Australia to control and centralise the data provided to the regulated betting industry, but will also enable us to safeguard the integrity of our competitions from any manipulation."
Steven Burton, Managing Director of Genius Sports, said: "Official data partnerships are central to the long-term success of sport. By proactively taking control of their data, Basketball Australia has secured visibility over global odds movements and ensured that betting on their competitions will be undertaken in a controlled manner in regulated markets.
"We are honoured to partner with them to protect the integrity of their competitions from the threats of match-fixing and betting-related corruption."