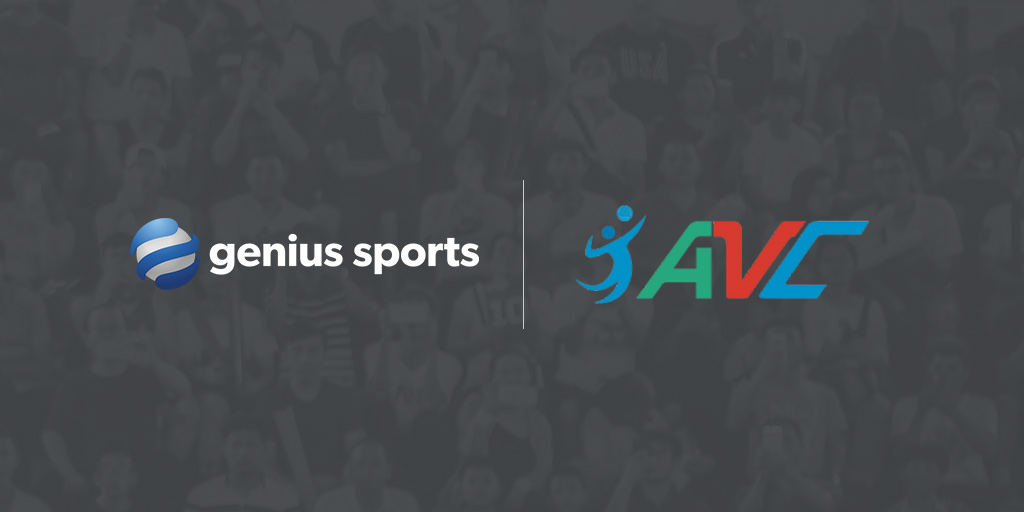 The Asian Volleyball Confederation (AVC), Asia's governing body for volleyball with 65 affiliated federations, has announced a partnership with the global leader in sports data and technology Genius Sports to significantly enhance its on-court officiating.
Genius Sports' VideoCheck software is the leading video referral solution in world volleyball for detecting all fouls and infringements.
As a result of this partnership, 17 cameras capturing up to 180 frames per second will be positioned courtside, providing high-quality slow motion replays for coaches and referees to challenge in-game decisions.
All referrals and replays will be directly integrated with in-stadia screens, scoreboards and TV broadcasts. VideoCheck will be in operation across 12 indoor and beach AVC competitions in 2019, including the Asian Men's and Women's Volleyball Championships.
The AVC has also granted Genius Sports the exclusive rights to collect, distribute and commercialise its official data and statistics.
Commenting on the implementation of Genius Sports' VideoCheck system, AVC Secretary-General Mr Shanrit Wongprasert, said, "In the Asian volleyball competitions, participating teams are locked in a very tight contest in some matches. To make the ongoing game fair, we badly needed something which could help on-court referees make the right decisions effectively and efficiently. With the support of VideoCheck, things will be much easier from now. Teams will be treated fairly and all decisions made by a referee will be highly accurate."
Thomas Klingebiel, Commercial Director, Asia at Genius Sports, said: "Driven by VideoCheck, volleyball has been a pioneer for other sports in integrating video technology to support split-second refereeing decisions. Our partnership with the AVC and support of their National Federations will ensure the accuracy of their on-court calls, providing fans with fair competitions and engaging replays and reviews."